La Bresse
Brose Motorsport report: 2017 Vosges Rally Festival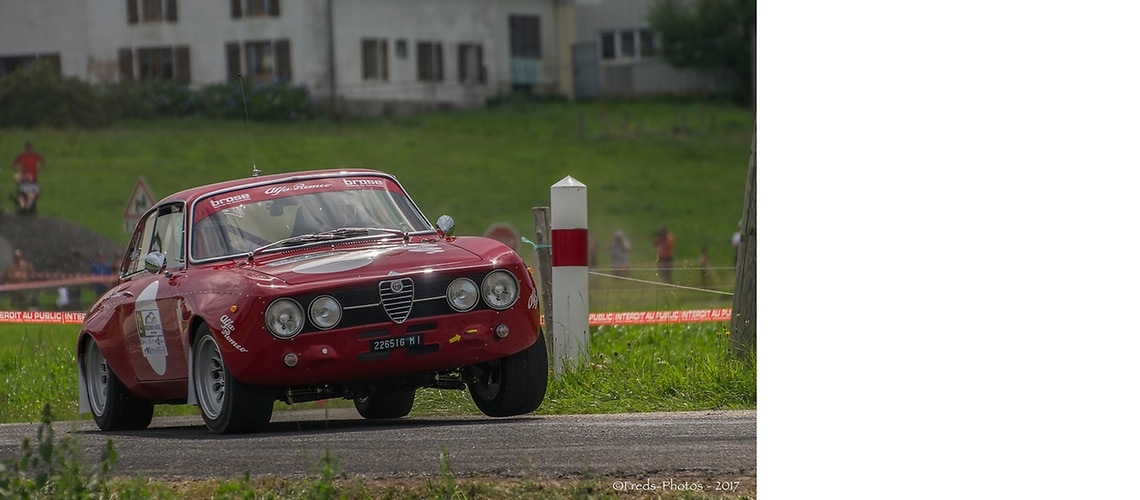 La Bresse, 2017-25-08
Rally festivals for historical vehicles from the 1960s to 1980s have been held regularly in Daun (Germany) and Admont (Austria) in the past years – and the Brose Team has also participated in them with different cars.
A new addition is the Vosges Rally Festival in La Bresse (France), in which more than 120 teams from 10 countries lined up last weekend in vehicles from more than 30 manufacturers.
Michael Stoschek (Coburg) and Dieter Hawranke (Kassel) took part in a 1970 Alfa GTAm. Since the car had been rebuilt by Brose Motorsport in 2014 and is really more suited for circuits and mountain races, the rally was a premiere for the 940-kilogram, 170-hp vehicle.
The historical rally cars attracted thousands of fans on their demonstration races with eight trials over 130 km in the Vosges. The Brose Team's next outing is at the Castrozza Rally in Italy in a Porsche Carrera 3.0 IROC from September 8 to 9, 2017.