Zell am See
Stoschek/Amm: Class winners at Großglockner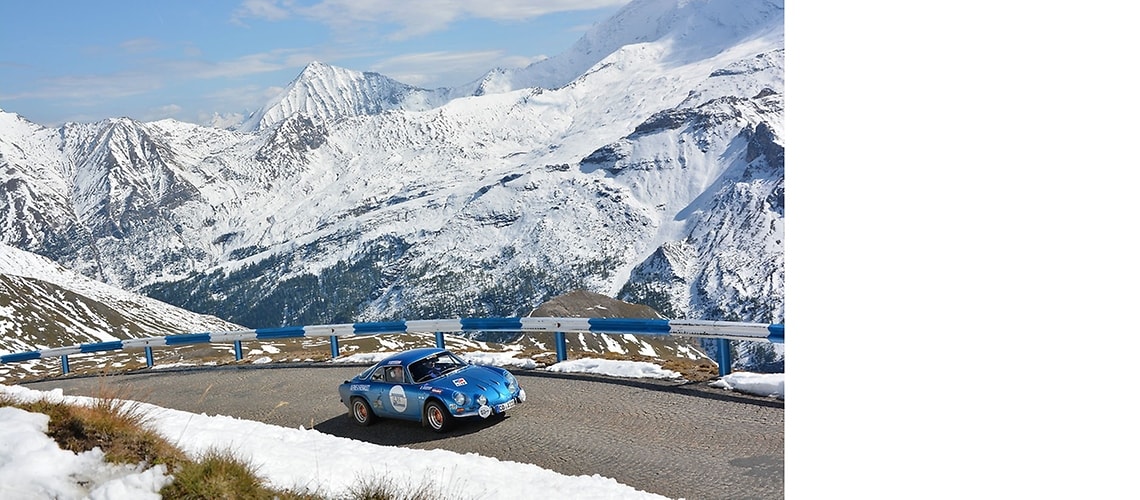 Zell am See, 2017-23-09
65 teams lined up at the 2017 Großglockner Grand Prix, the "Grand Prix of Austria." 92 bends, 14 hairpins and inclines of between 4% and 11.5% had to be completed in the regularity rally over two runs on the original route of the 1935, 1938 and 1939 races.
Michael Stoschek (Ahorn) achieved the best result at the modern-day Großglockner Grand Prix and the fastest time to date (8 minutes and 58 seconds) on the almost 14-kilometer route in 2015.
He was partnered by Guido Brasch in a 1971 Porsche 911 two years ago. Stoschek was accompanied this time by Ronny Amm (Coburg) in a 1974 Renault Alpine A110.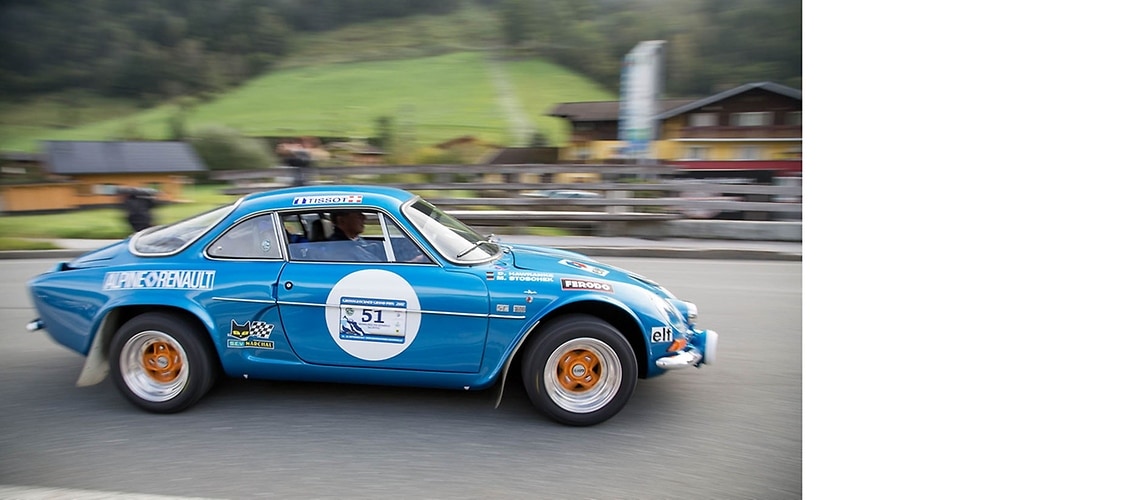 Following heavy snowfalls on the previous days, the organizer had to have the route cleared with snow blowers. However, the weather changed in time for the event and the teams were able to set off in radiant sunshine and excellent road conditions.
Against the magnificent alpine backdrop, the Brose Motorsport team again chalked up an excellent result. Despite technical problems with the drive shaft, the team managed to clock a difference of just 0.48 seconds between its two runs. As a result, Stoschek/Amm secured victory in their vehicle class (1966 – 1974), as well as second place overall.
One very special experience for the spectators was the chance to see Hans-Joachim Stück line up in an Auto-Union Formula 1 racing car dating from 1938. His father won the same mountain race in this vehicle – but the High Alpine Road was not asphalted back then.
The next outing for Brose Motorsport is the Bad Emstal Historic Rally on October 7, 2017.