Reputable and innovative
Brose's goal is stable, self-financed growth. This is how it has established itself as one of the top 40 companies in the industry worldwide. It is the fifth largest automotive supplier in family ownership and, with numerous patent applications per year, is one of Germany's most innovative companies.
Business Development
In fiscal 2015, the corporate group generated sales of 6,1 billion euros.
Brose ranks among the top 40 of automotive suppliers worldwide and is the fifth-largest family-owned company in this industrial sector.
Every second new vehicle worldwide is equipped with at least one Brose product.
Clients
The Brose Group currently delivers mechatronic systems and electric drives to around 80 automotive manufacturers and more than 40 suppliers who use them for numerous applications in the automobile.
Lightweight design with new materials
The door systems business is dominated by two trends: Brose has successfully established the just-in-sequence process and supplies manufacturers worldwide with complete, ready-to-fit door systems within a few hours of receiving their orders. Brose is helping to reduce fuel consumption and emissions with new, lightweight, materials. The next generation of door systems consists of a carrier plate made of glass fabric-reinforced polypropylene. Weight saving: around 350 g compared with classic plastics; and as much as 1.2 kg compared with conventional steel doors. In future, Brose will be working with carbon fiber-reinforced plastics.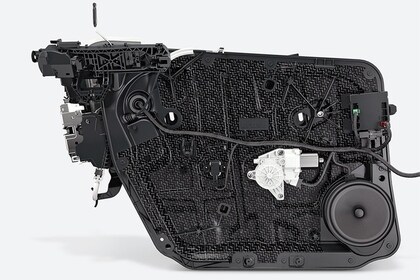 Comfort and Safety
The liftgate opens automatically in response to a foot kick under the bumper. The patented Brose system for hands-free opening and closing defines a new standard of convenience. The innovative solution has received numerous awards, including the prestigious "Pace Award" in 2013, the top prize in the US car industry. In addition, the contactless anti-trap system senses automatically when obstacles like hands or a head are in the way and stops the electronically powered liftgate in time. This technology opens up further safety and comfort applications for the future.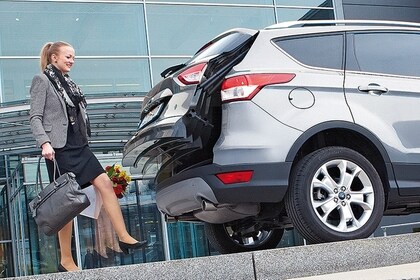 Global platforms
Manufacturers are increasingly managing the juggling act between globalization, localization and customization with global platforms and modular systems. Brose has successfully faced up to this challenge and produces identical seat systems on three different continents. Reducing weight is also relevant for seats. Here, Brose is setting a benchmark with a new front seat structure. Thanks to a combination of high-strength steels, plastics and efficient motors, the new Brose structure is around 25 percent lighter than comparable series production products.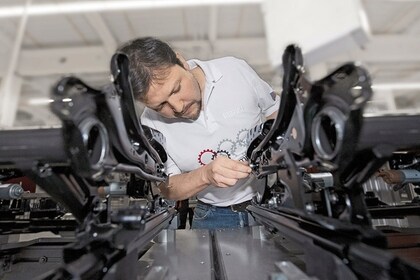 Efficiency redefined
Electronically commutated Brose motors help lower fuel consumption and emissions. Drive train actuators for example select the optimum shift point when changing gear and increase efficiency. Brose motors achieve similar functions in steering systems, electronic braking systems, engine cooling and air-conditioning. In total, they can reduce a vehicle's CO2 emissions by up to 20 grams per kilometer. Brose has been able to replace rare earth magnets with ferrite magnets while maintaining the same motor output levels. The new Brose HVAC blower is around 500 grams lighter than comparable products.