Bamberg
Benefit concert: Lang Lang and Bamberg Symphony Orchestra inspire the audience in the Brose Arena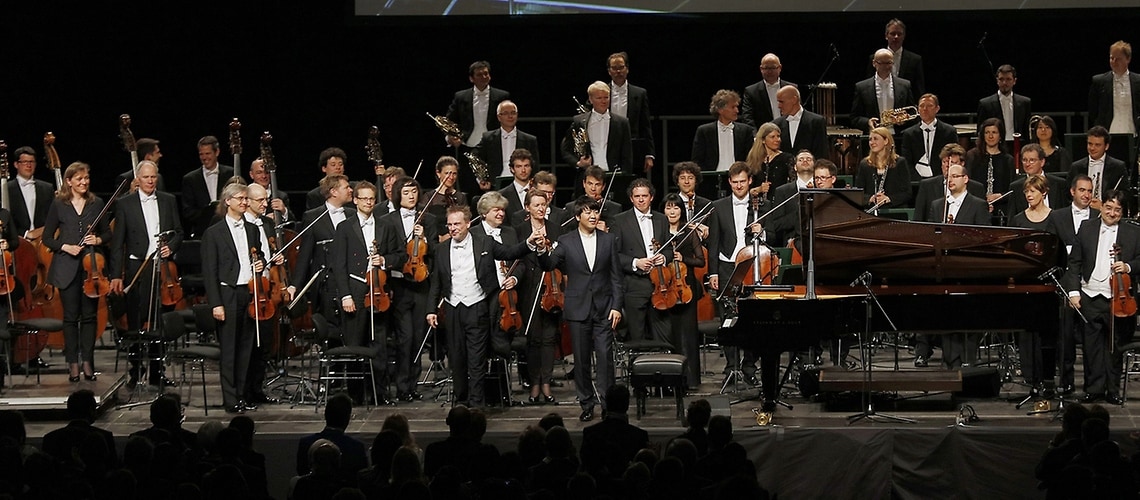 Bamberg, 03-31-2016
Standing ovations for the piano virtuoso Lang Lang and Bamberg Symphony Orchestra. After a fantastic performance of Beethoven's 5th Symphony in C minor, opus 67, and Tchaikovsky's Piano Concerto No. 1 in B-flat minor, opus 23, the Brose Arena in Bamberg was filled with applause that lasted for minutes.
An audience of more than 5,500 from all over Germany had come to the concert event of the season in Bamberg. The proceeds of around €300,000 will be used to renovate St. Michael Monastery Church. The costs of the next three sub-projects as part of the restoration work are around €12.5 million. The total investment to preserve it is put at €50 million. St. Michael is scheduled to be reopened to mark its 1,000th anniversary in 2021.
The outstanding evening of classical music was initiated by Michael Stoschek, Chairman of the Brose Group and Chairman of the Board of Trustees of Bamberg's World Heritage Foundation. Thanks to his efforts, four benefit concerts to support Bamberg's world heritage have already been held.
Bamberg Council provided the arena free of charge for the concert and Bamberg Symphony Orchestra and its principal conductor Jonathan Nott waived their fee. Veranstaltungsservice Bamberg also organized the concert free of charge. Volkswagen AG paid Lang Lang's fee.