Bamberg
Euroleague: Brose Baskets also fail to beat CSKA at their tenth attempt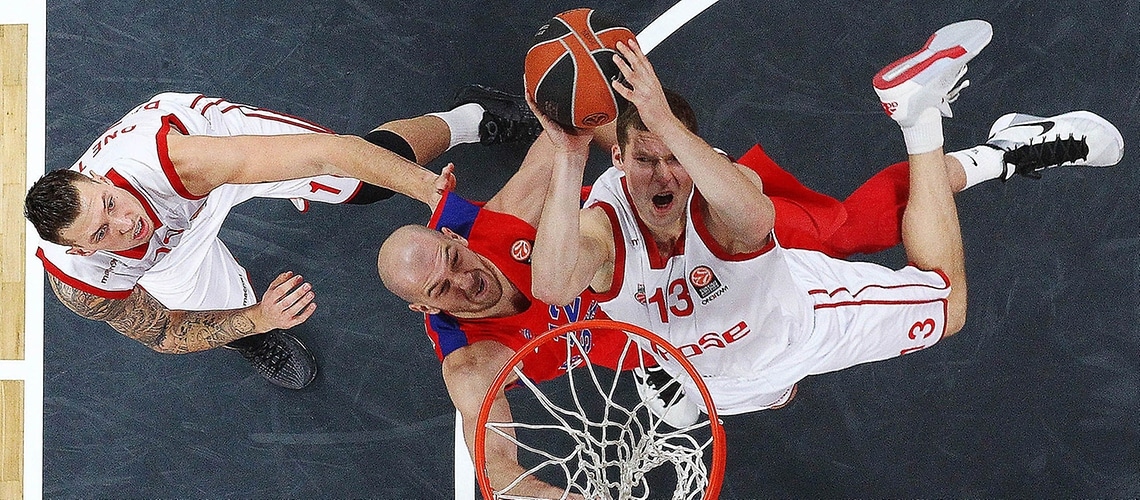 Bamberg, 12-03-2015
It is the team Bamberg has most often encountered in its seven Euroleague campaigns – but it was not to be "tenth time lucky" for Brose Baskets against CSKA Moscow. The team of Head Coach Andrea Trinchieri lost by 88:100 at home in the Brose Arena in a top-class Euroleague encounter in which the strong home side was never able to be completely shaken off. Yet the star ensemble from Russia's capital exploited every mistake by Bamberg in defense, no matter how small, and ran out deserved winners.
Of all departments, it was the defense – the jewel in the crown in the last two Euroleague games – that was the big worry of the German champions against the favorites from Moscow. Whereas Malaga (53 points) and Istanbul (54) were not able to find an antidote to Bamberg's tight defending, CSKA managed a haul of 51 points in just the first half. In particular Nando De Colo (27 points), who has a world championship runners-up title to his name, was unstoppable. Even though Trinchieri's players covered him extremely tightly, the French player was still able to hit the mark. In addition, the home side also had its issues with the referees – although Moscow had committed more fouls by the end, Bamberg's Leon Radosevic, Daniel Theis and Darius Miller picked up their second and third fouls during the first half and so were not able to set about their opponents so resolutely in defense. Brad Wanamaker (12 points) put Brose Baskets 18:15 in front with four straight points, but Moscow stepped up the pace and went 26:20 ahead. Moscow maintained its narrow lead by the break (47:51).
Shortly after the break, Bamberg went ahead (52:51) thanks to a wonderful bucket from beyond the arc by Darius Miller (12 points) and a lay-up by top scorer Nicolo Melli (16 points), but that was to be last time it led. The former Bamberg player Kyle Hines made a lay-up to spark a run by Moscow that gave it a double-digit lead (60:71). The men from the army sports club detected every gap, however small, in Bamberg's defense and exploited it mercilessly with a two-point field goal percentage of 67. Above all, Daniel Theis (15 points) and Janis Strelnieks (13) put up stiff resistance against CSKA, but it was not enough to avert defeat. However, there were positive aspects to take away from the defeat: although Moscow played very strongly in defense with extremely tight man-to-man covering, Bamberg not only captured a large haul of 88 points, but also only conceded four turnovers – its lowest figure in its Euroleague games so far this season.
Andrea Trinchieri commented: "If we're smart, we'll learn from this game. But if we put our ego before the team, then we'll learn nothing. We played against a candidate for the Final Four and of course there's a difference in class. We saw that today. To come through these types of game, you need to have twelve players who are hungry. We didn't have twelve today. We need everyone. Our defense was disappointing. Sure, ZSKA did its bit by draining difficult shots. But if you want to keep up with teams like it, you have to operate better."
Brose Baskets now face FC Bayern Munich in the Brose Arena on Sunday, December 6, 2015. The tip-off is at 5 p.m.
For more information visit www.brosebaskets.de, www.euroleague.net and www.beko-bbl.de.