Nürnberg
HC Erlangen beat Essen by 33:26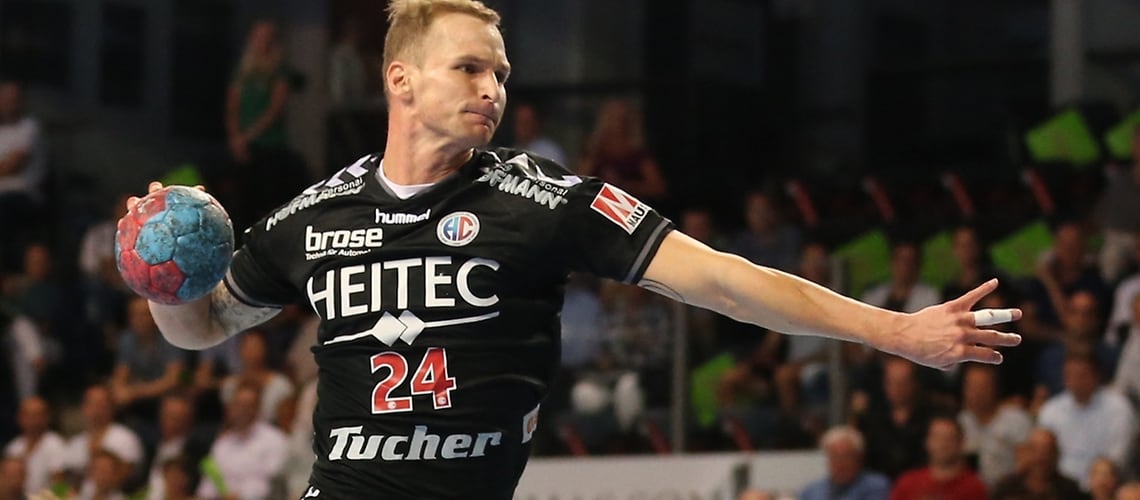 Nürnberg, 05-16-2016
When the 8,308 spectators in the sold-out Nürnberger Versicherung Arena got to their feet three minutes before the final buzzer, a perfect afternoon of handball reached boiling point. HC Erlangen had managed what no second-division handball club had ever achieved and set a new attendance record. Spurred on by a breath-taking atmosphere, the newly promoted team from Central Franconia also won its 19th home game in a row and there are now only theoretical chances of it being deprived of the second-division championship title.
HC Erlangen got off to a good start in the encounter with the former champions from the Ruhr region and only allowed TUSEM Essen to take the lead once (0:1). Martin Stranovsky (7 goals) was in good form and kept on setting up his teammates with great oversight. The home side was thus able to produce a 5-goal run in the final ten minutes of the first half and open up a 21:14 gap at half-time.
TUSEM Essen came out much improved after the break. The team of Head Coach Stephan Krebietke was able to reduce the deficit steadily to get within striking distance (27:25). Then the HC Erlangen gave a very clear demonstration of why it is the measure of all things in this league this season. With extreme willpower, prudent decision-making and brutal efficiency in execution, the designated champions pulled away again and helped create that spine-tingling moment when the 8,308 crowd got to its feet. HC Erlangen won very deservedly by 33:26 against the three-times German champions TUSEM Essen and it is as good as impossible for it to be ousted from its place at the top of the table.
Robert Andersson, Head Coach of HC Erlangen, commented: "It's something very special to have the honor of running on court in front of such a crowd in the second division. I'm proud of my players because they again dug deep to summon up their strengths in the crucial phase."