Palma de Mallorca
Stoschek/Hawranke finish among the top in the season kickoff on Mallorca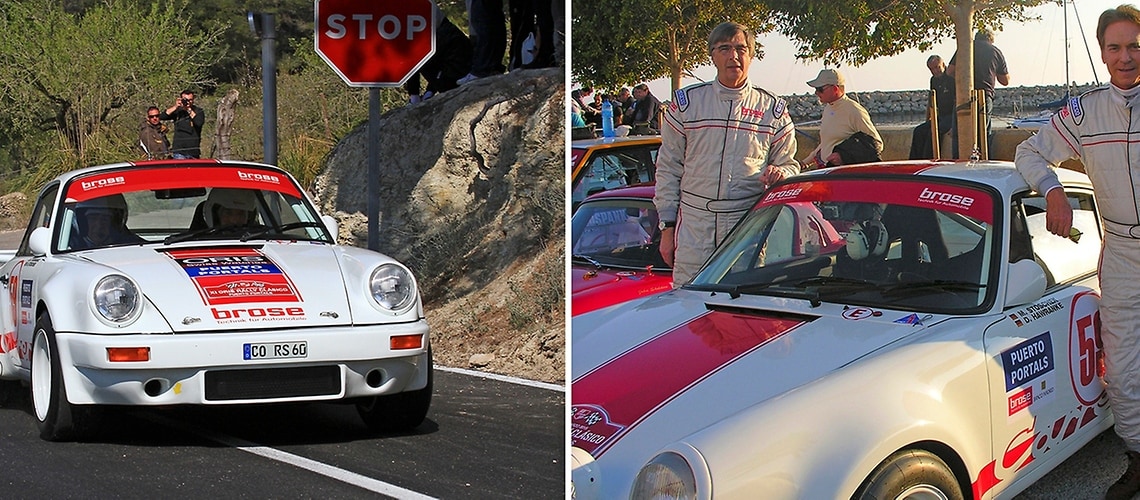 Palma de Mallorca, 03-14-2015
Michael Stoschek (Ahorn) and his co-pilot Dieter Hawranke (Kassel) lined up at the Rally Clásico Isla Mallorca in a 1973 Porsche 911 RSR.
The 35 teams, including fifteen from Germany, competed to clock the best time in the three-day rally and its total of 14 timed trials over 143 km.
The Brose Motorsport team of Stoschek/Hawranke came third overall on the challenging first night-time stage with two trials, despite the fact that Michael Stoschek does not particularly like it when there is restricted visibility due to the dark.
In radiant spring weather, Stoschek/Hawranke clocked times that were very close together on the trials in the second stage among the field of the quick 3-liter Porsches and were fifth overall after six trials.
On the third day of the rally, clouds and incipient drops of rain resulted in the team choosing the wrong tires. Nevertheless, Stoschek was able to hold on to his 5th place in the overall standings.
Unfortunately, the rally had to be aborted in the afternoon after a serious accident when a Spanish car hit a tree, caught fire right away and the co-pilot died, while the pilot was able to be rescued with very bad burns.