Bayreuth
Bayreuth beats Würzburg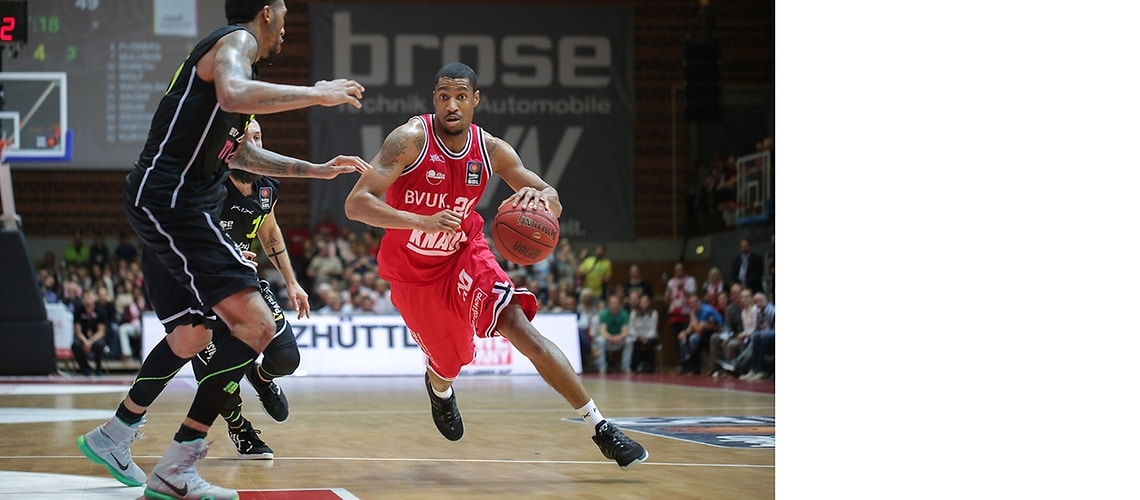 Bayreuth, 04-24.2016
medi bayreuth really turned on the heat again in its last home game of the season on the 32nd matchday of the Beko German Basketball League. In the Franconian derby against s.Oliver Baskets, it took until the 35th minute for the team of Michael Koch to take the lead in his last home game as Head Coach, but then Bayreuth did not let its twelfth victory of the season be wrested from its grasp in front of a crowd of 3,087 and, like against Alba Berlin two days previously, turned in another strong team performance for its fans in the Oberfrankenhalle.
Forward Kenneth Horton commented: "That was a good game! We wanted to put on a good show again for our fans. We resolved to play hard and so win the game, even if we can't reach the playoffs any more. We gave the club what it has deserved. I had a good feeling we could win throughout the game. We never gave up and waited for our chance. That came at the start of the final period. We defended better and made some tough shots. Everything simply came together at the right time!"
The 2015/2016 season ends for medi bayreuth with two games on the road: the Heroes Of Tomorrow play Basketball Lions Braunschweig on Friday (tip-off: 8 p.m.) and then Mitteldeutscher Basketball Club on Sunday (tip-off: 5 p.m.).