Coburg
Brose Baskets visit Brose headquarters in Coburg
Coburg, 09-23.2015
The newly formed team of Brose Baskets officially presented itself in Coburg a few days before the start of the German Basketball League season. Many employees from Coburg and Hallstadt took the opportunity to talk with the players.
The event was kicked off with a press conference in which Michael Stoschek, Managing Director Rolf Beyer, Head Coach Andrea Trinchieri and the player Daniel Theis fielded questions from journalists.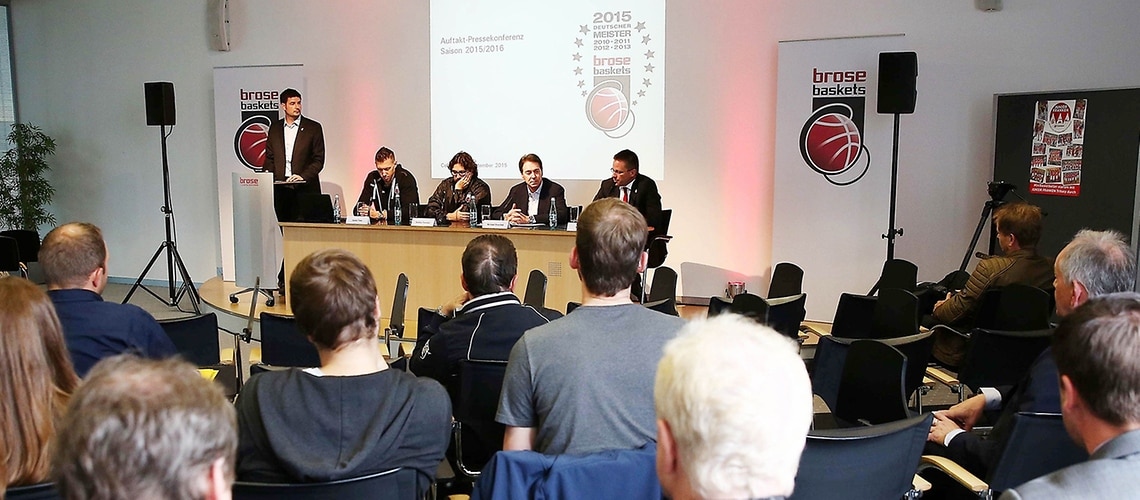 Andrea Trinchieri spelled out his attitude regarding the fact that his team won its seven German championship title last season: "I'd already forgotten the images the next morning. And I hope my team does the same." Rolf Beyer emphasized that: "The final day of last season was the first day in the new one for me." The Managing Director expressed his optimism that the new team would defend the title and reach the Top 16 in the Euroleague.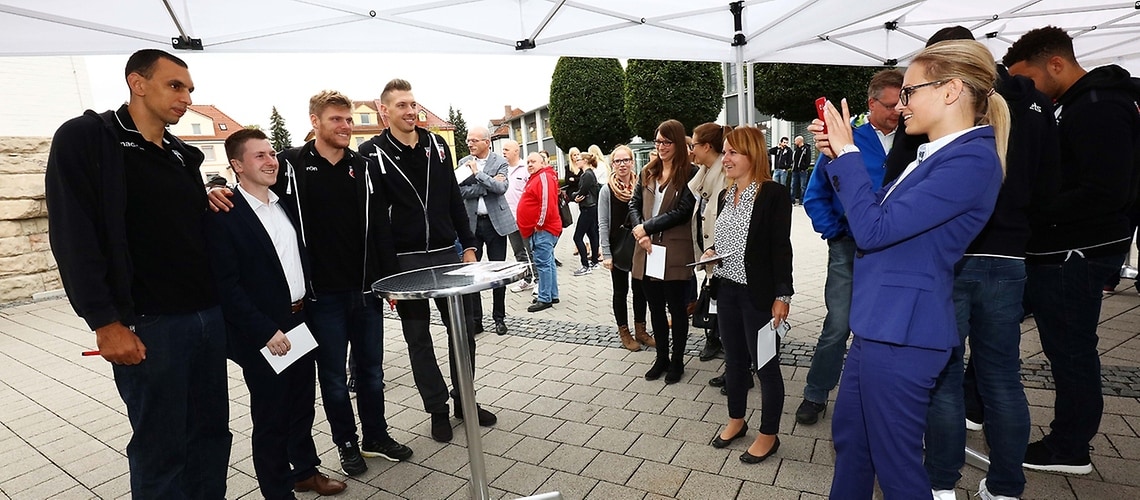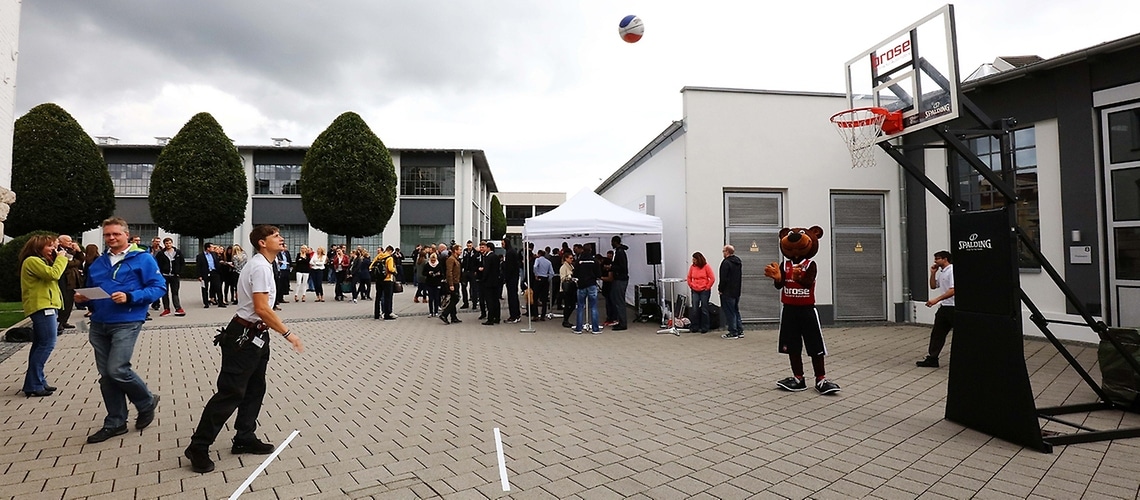 After that, the team was officially presented in our staff building's lecture room, where there was standing room only. Thorsten Vogt, Media Director of Brose Baskets, asked the team members about their sporting objectives and also coaxed the occasional piece of amusing insider knowledge out of them.
All employees were then invited to get to know the players at first hand. Apart from being able to take free throws at the basket, they seized the opportunity to take snapshots and collect autographs. Freaky, Brose Baskets' mascot, also mingled among the guests.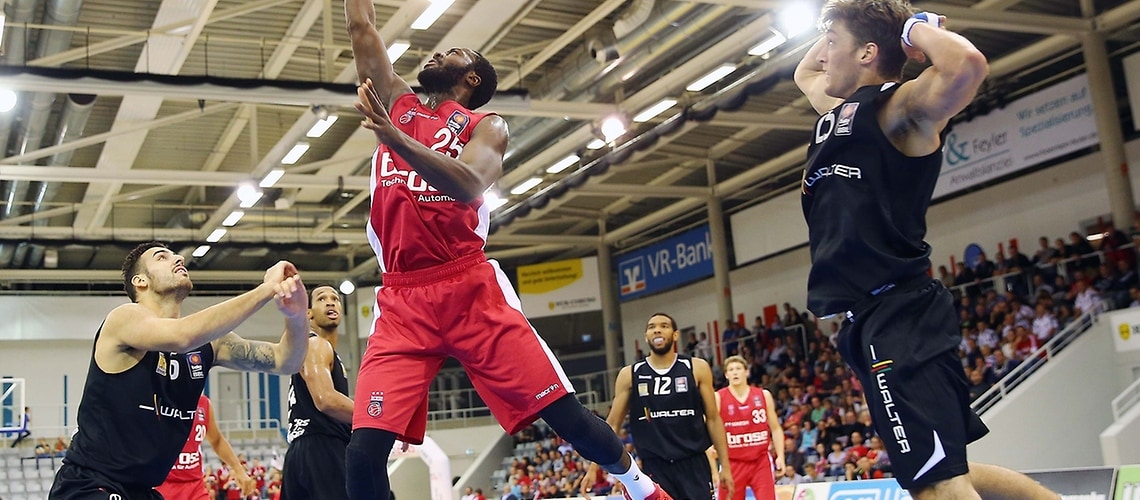 A test game against Walter Tigers Tübingen was staged at 7 p.m. in the HUK Arena and was won by Brose Baskets (70:66).
"We've worked hard in the run-up to the season and are a good team in every department. But we don't know where we stand at the moment," was Trinchieri's verdict on the game.