Coburg
Brose Motorsport: Preparation for the Monte Carlo Historique Rally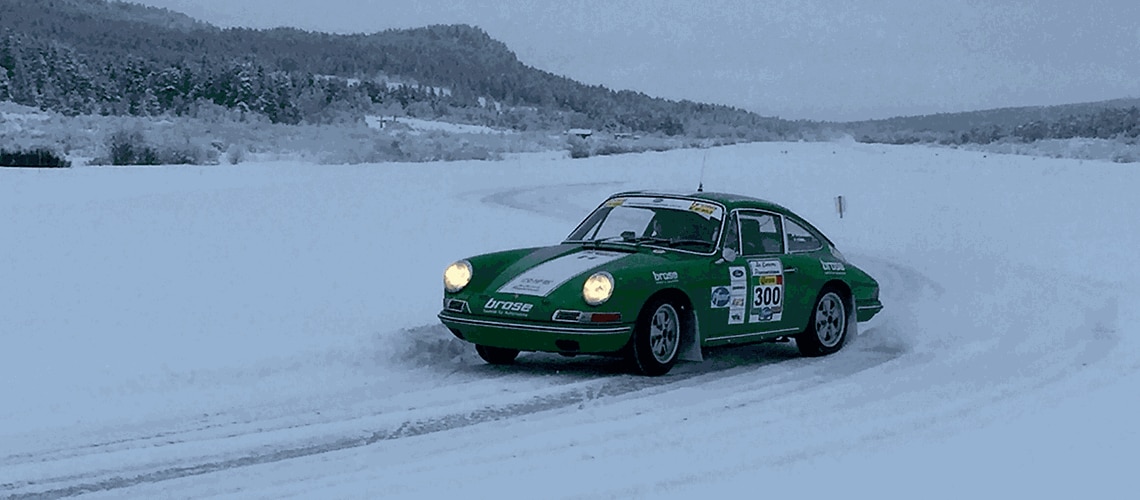 Coburg, 01-19.2016
The 2016 season kicks off with a highlight for the Brose Motorsport Team: the Monte Carlo Historique Rally. A top-flight field of 304 teams from 24 nations will set off for Monaco from Glasgow, Reims, Oslo, Bad Homburg and Barcelona.
Brose Motorsport chose Barcelona as its starting location. From January 27 to February 3, the teams will have took master 14 trials over a total of 427 kilometers on this route – on tight mountain roads with numerous hairpin bends covered with snow and ice. Each trial is driven once only in this regularity rally. The objective is to maintain an average speed of 50 km/h.
The co-pilot of Michael Stoschek (Ahorn), the 2006 FIA Historic European Champion, will be Peter Göbel (Korb). The long-time co-pilot of Walter Röhrl was a Skoda works driver for ten years and, alongside Matthias Kahle, was German rally champion five times (in 2002, 2004, 2005, 2006 and 2010). "Rarely have I prepared so intensively for a rally. I'm already looking forward for the rally to finally start," says Göbel.
The team of Stoschek/Göbel will line up with start number 58 in a 1965 2.0-liter Porsche 911, in which Stoschek won the Carrera Panamericana three times and the Targa Newfoundland Rally in 2009. In order to prepare perfectly for the upcoming outing, the Brose Team tested the 200-hp Porsche in Dagali, Norway. The focus was on tests with different tires and chassis settings. In addition, the Porsche's performance was adapted to wintry conditions.
The right choice of tire is crucial since the weather and road conditions in the mountains are extremely difficult to assess. "Part of the route may be dry in the sunlight, but covered in ice and slippery behind a bend," explains Guido Brasch from the Brose Motorsport service crew.