Coburg
Brose Motorsport: Stoschek and Späth win their class again in Coburg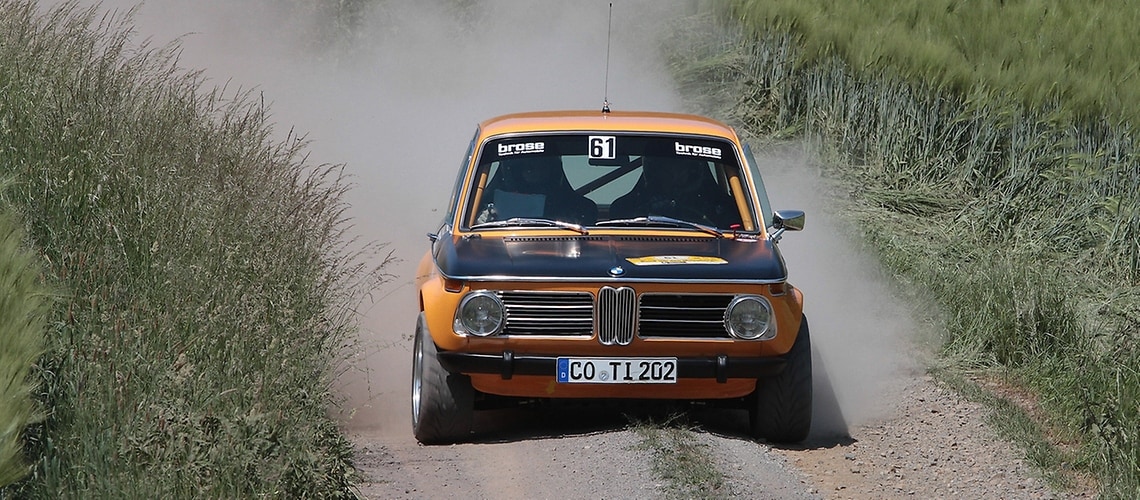 Coburg, 06-06.2015
75 Teams had entered the 13th Coburg Rally, which for the first time was held under der title "Around the Muppberg" this year.
In the historical vehicle class, local hero Michael Stoschek (Ahorn) and Phillip Späth (Würzburg) lined up in the 1974 BMW 2002ti in which they won their class in Coburg in 2013 in front of the enthusiastic spectators.
A total of 35 kilometers of trials had to be completed. Three trials, each of which had to be completed twice, took participants on asphalt tracks, with the exception of two kilometers on gravel, through the Coburger Land region. The extremely hot temperatures of 30°C were a real endurance test for starters and vehicles and forced 20 teams to retire.
Stoschek/Späth, who last teamed up together at the Styria Winter Rally in January, fended off their rivals and, with a lead of 10 seconds, captured first place in their class and 27th overall.