Piancavallo
Brose Motorsport: Stoschek misses out narrowly on victory in class in Piancavallo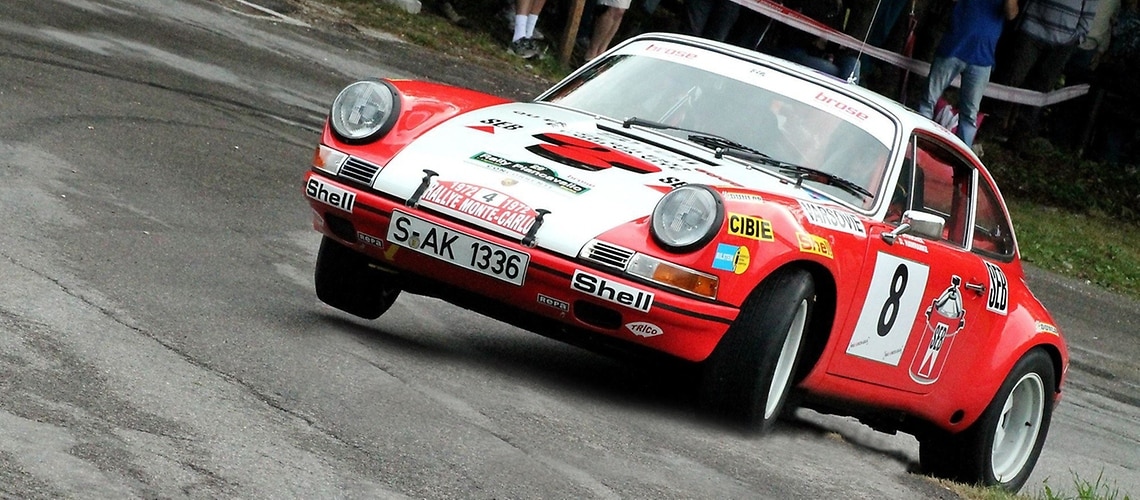 Piancavallo, 08-08.2015
At the Piancavallo Rally near Aviano at the start of the Dolomites, Michael Stoschek (Ahorn) and Dieter Hawranke (Kassel) were again the only foreigners to line up for the race in the Campionato Italiano Storiche. Seven trials over 86 km had to be driven in best time and a total of 308 kilometers completed around the ski resort of Piancavallo.
Stoschek used the 2.5-l original works Porsche, which finished the 1972 Monte Carlo Rally as second overall before being restored by Brose Motorsport.The Friday evening saw a trial over 5.7 km, which the Brose team finished as second in their class and seventh overall.
Before the rally, the Brose Motorsport Crew readjusted the setup of the around 1040 kg Porsche at the advice of the chassis specialist Roland Kußmaul. The front axle should be more sensitive to steer, while the rear of the car should be made less stable using a harder stabilizer/shock-absorber setting and toe-in change. As long as there were dry conditions and the wheels were able to create grip on the rough asphalt, Stoschek was the fastest in his class in each of the around 14 km special trials. However, when light drizzle made the road surface smooth in the final trial, the Brose team was not able to convert the around 270 hp into forward propulsion.
In all the hectic, the team forgot to adapt the aggressive chassis setting to the new conditions. Despite a final attack on the last trial, with the 4th best time overall, Stoschek/Hawranke missed out on victory in their class by a mere 5 seconds after around 75 minutes at racing speed.
The next outing for Michael Stoschek is on the Salzburgring with an Alfa Romeo GTAm on August 22.