Schnaittach
Dinkel and Stoschek win their divisions at the Nuremberg Region Rally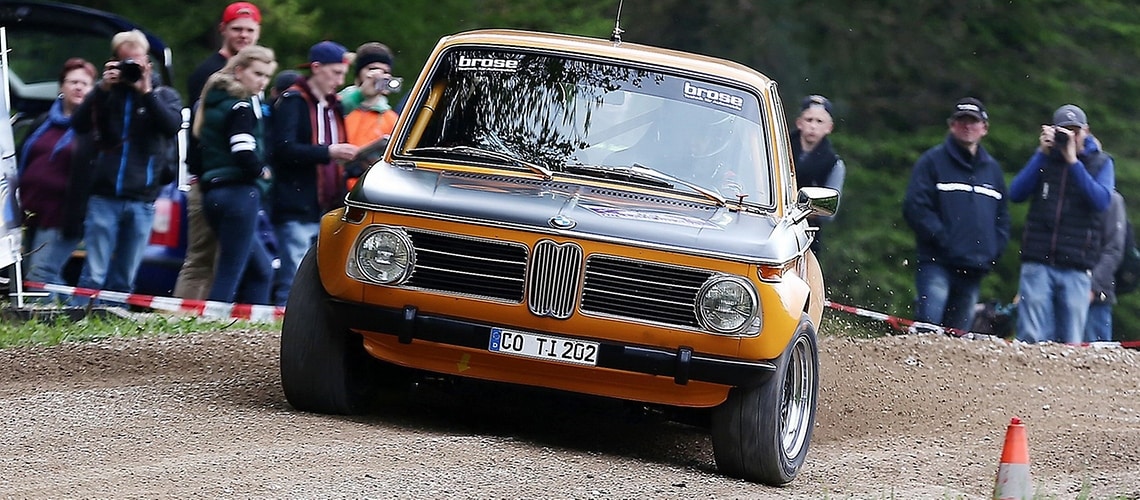 Schnaittach, 05-02.2015
Although he had only intended his participation in the Nuremberg Region Rally on May 2 to test his car for the Thuringia Rally from May 15-16, Dominik Dinkel again impressed with a top performance. Michael Stoschek lined up for a rally to be driven in best time for his first event with a new co-pilot: Vitus Walch from Kreuth.
84 vehicles set off on the six trials over 34 kilometers in good weather conditions on the Saturday afternoon. The young driver from Rossach did not take any risks on the first trial and finished the 5.3-kilometer loop in tenth. Everything also went well on the second trial and Dinkel was able to clock the eighth-best result.
By the midway point, Dinkel and co-pilot Kastl (Wonsees) kept on getting better into their stride and were always between fourth and seventh. Dinkel were able to hold their own against the more powerful and in some cases all-wheel drive cars and finished seventh overall, captured first place in his division and finished as the top pilot in a front-wheel drive vehicle in the race.
In their 1973 BMW 2002, Stoschek/Walch won the Historic Division and were delighted at the defect-free outing and the spectators' great enthusiasm for the pluckily driven old-timer.