Nürburg
Engelhart comes 4th on the Nürburgring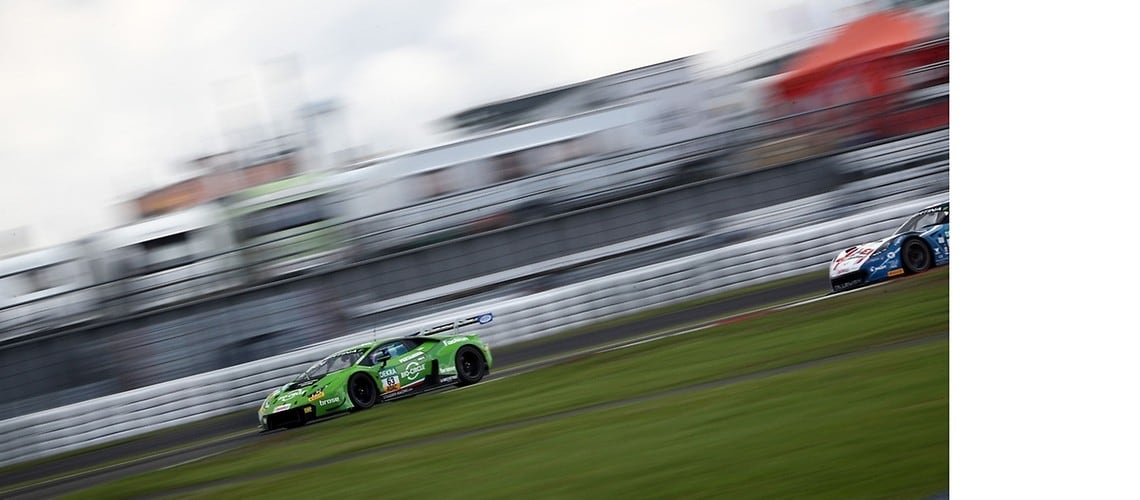 Nürburg, 08-06.2017
A weekend on which the duo of Rolf Ineichen and Christian Engelhart once more displayed their great fighting spirit in the ADAC GT Masters almost reaped a place on the winner's rostrum for the GRT pilots on the Sunday. A day before, the two were able to celebrate winning the Trophy rankings.
Without a doubt, the prize for the largest number of positions gained on the weekend of racing in the Eifel goes to Rolf and Christian, who finished impressively well up in the field in their Lamborghini Huracan GT3 from the Grasser Racing Team after two closely contested qualifying sessions. In total the GRT pilots managed to move up fifteen positions in both races.
On the Saturday, the two were able to improve by ten spots and so finish first in the Trophy rankings, in which Rolf is now back in second.
Christian started from ninth on the grid in the Sunday race on the Nürburgring. At the start, which was interrupted by a safety car phase, the Bavarian kept a clear overview of what was happening on the track and handed the number 63 over to Rolf, who was able to contend for a place on the rostrum right up to the finishing line thanks to a good pit stop strategy by the GRT team and a focused, tenacious performance.
Christian: "We got all we could out of our possibilities. The track isn't ideal for our Lamborghini, since aerodynamics doesn't play such a great role here. The strategy was therefore crucial this time. I stayed out longer before the pit stops and really pushed hard for two laps. We moved up a few positions after the stop."
In the end, the team finished fourth and captured a solid haul of points in the championship.
There is now a six-week summer break in the ADAC GT Masters.