Friesenheim
Erlangen loses in Friesenheim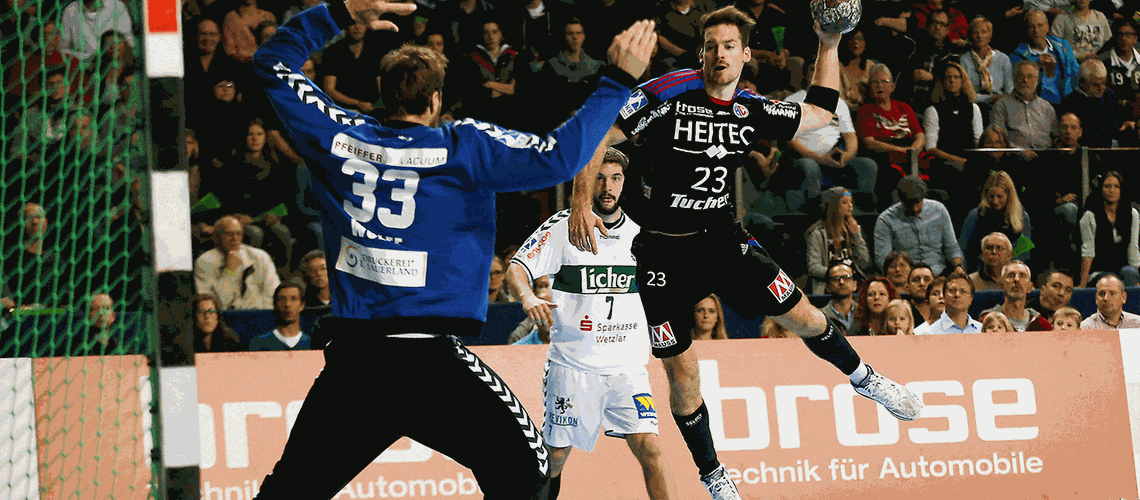 Friesenheim, 12-13.2014
HC Erlangen lost its away game against TSG Lu-Friesenheim on Saturday by 27:26 (11:13). However, the team of Head Coach Frank Bergemann is still 15th in the DKB German Handball League.
Around 200 Erlangen fans made the journey at midday on Saturday to support their team on foreign soil. The team from Franconia got off to the better start and Nikolai Link put his side ahead in the second minute. The two league newcomers did not give each other an inch in the opening spell and neither side was able to pull away by more than one goal up to midway through the first half. It was then Ole Rahmel who gave Erlangen an 11:13 lead at half-time. The left-hander bagged a total of 12 goals and so was the game's top scorer.
The visitors were able to defend their lead at the start of the second half and always kept the TSG at arm's length. Martin Stranovsky directed his side's play well again and kept on putting his teammates into very good scoring positions. The game took its course and for a long time HC Erlangen looked like it would win, until the tables were turned. Friesenheim was able to counter with fast breaks and easy goals because Erlangen finished its attacks too quickly. The team from Franconia was too hasty in crunch time and so finally went down against its opponents from Friesenheim.