Erlangen
Erlangen loses to strong Göppingen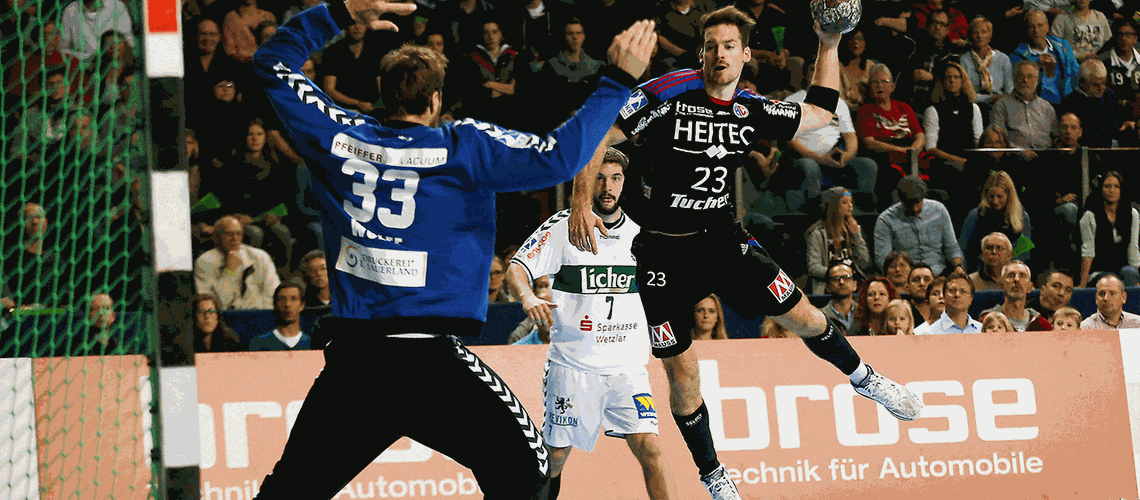 Erlangen, 02-14.2015
The team of Head Coach Frank Bergemann put up a fighting display, but eventually succumbed to the class of the Swabian side's individual players.
Unlike in the win against Balingen, HC Erlangen was missing Sigurbergur Sveinsson, who recently played for his country in the World Championships and was suffering from an illness. Jonas Link opened the scoring in the first minute. After that, the game was evenly poised until the visitors from Baden-Württemberg exploited the Franconian side's first weak spell. The former champions surged ahead with five straight goals. The HC was not able to repeat the uncompromising finishing and stability in covering it displayed last Sunday. As a result, the team of Frank Bergemann went in at half-time trailing by 5 goals in the Nürnberger Versicherung Arena.
After the break, the visitors managed to maintain the lead they had built in the first half. HC Erlangen failed to find the right antidote to put FRISCH AUF! in any serious danger. The home side's top scorer was once again Ole Rahmel with nine goals. The first-division side from Franconia now faces a game on the road against VfL Gummersbach this Saturday. It is followed one week later by a relegation duel against TSV GWD Minden in the Nürnberger Versicherung Arena.
Frank Bergemann commented: "My team didn't manage to summon up what you need to beat a team like Göppingen. Our focus is now on the tasks ahead of us."