Coburg
Erlangen's handballers lose in Coburg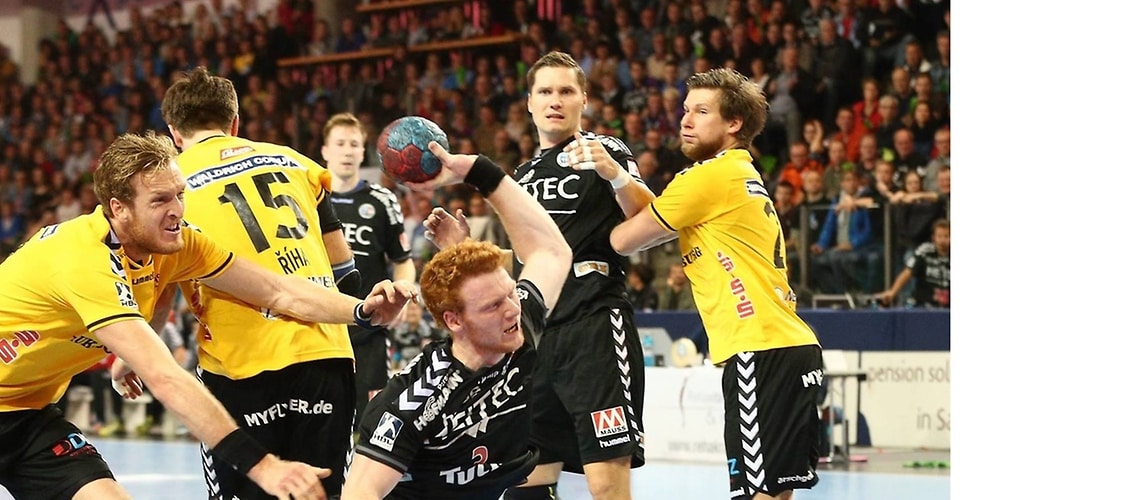 Coburg, 03-20.2016
HC Erlangen lost 20:24 (12:11) at the HSC 2000 Coburg arena – but the team is still right at the top of the second division.
The atmosphere was at a fever pitch in the HUK Coburg Arena when HC Erlangen ran out on to the court shortly before 5 p.m. More than 500 fans from Middle Franconia had made the trip to Upper Franconia on the Sunday afternoon – and they gave their team the usual Erlangen reception, which is unsurpassed in this league. The league leaders scored first – but then the emotional and hotly-contested derby really boiled in the first phase of the game. Moving out fluidly from a solid defence, HC Erlangen were able to score some easy goals in the middle period of the first half with Mario Huhnstock once again excelling. The team was 4 up five minutes before the half-time break, but they couldn't defend their lead and the opponents descended into the arena catacombs for their break with a narrow 12:11 lead.
Not much changed after the break. One goalkeeper seemed to outdo the other and some of their saves were truly inspired, so the Coburg hosts were only able to take the lead for the first time in the 45th minute. With both teams supported by two very loud fan blocks, the HSC 200 Coburg got their noses in front in the final half of the match – and when the final whistle went they had deservedly won 20:24 against HC Erlangen.
In spite of this defeat, the HCE remains top of the second division, still eleven points clear of fourth-placed Friesenheim. Next Saturday, team captain Ole Rahmel can lead our team to victory at Saarlouis and collect another two important points in the promotion race.