Bietigheim
Handball HC Erlangen captures important draw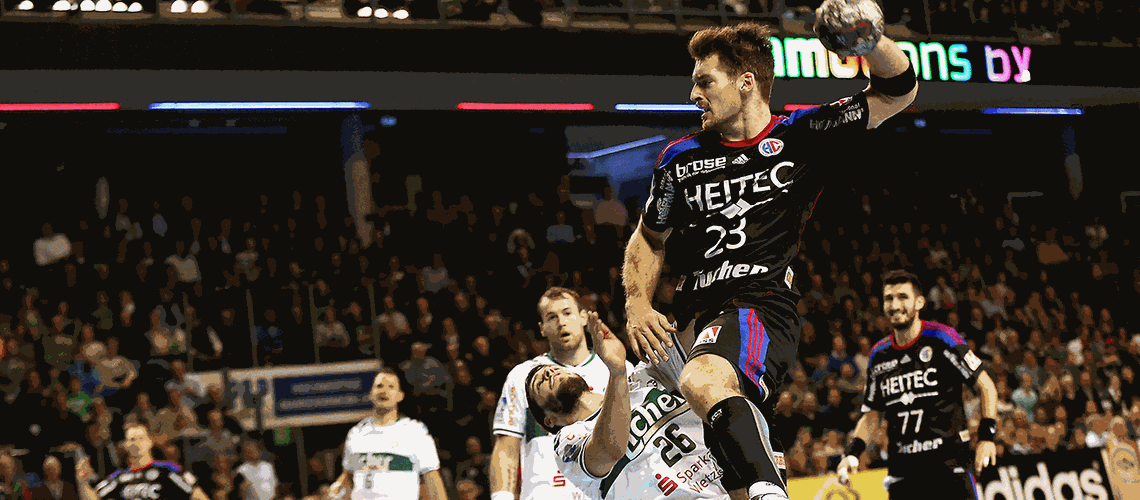 Bietigheim, 12-05.2014
The team of Head Coach Frank Bergemann drew 24:24 (10:14) against SG BBM Bietigheim in front of 2,739 spectators. The league newcomers now face Rhine-Neckar Lions in the Nürnberger Versicherung Arena on Tuesday.
It was clear to Erlangen and its fellow league newcomers that the game would be a vital one, with key points up for grabs in the battle to avoid relegation. It was obvious from the start that both teams realized the importance of the encounter, with the first 10 minutes filled with a lot of simple mistakes, inaccuracies and rash finishing. As a result, the crowd had to wait until the fifth minute to see the first goal on the board. The HC Erlangen, which was without its regular pivot Sebastian Preiß, had problems breaking down the solid defense of its opponents from Swabia. The home side was able to keep the encounter evenly poised until midway through the first half, but then the visitors pulled away. Bietigheim stretched its lead to four goals by half-time and Frank Bergemann's players, who included new signing Jonas Thümmler making his debut, went in trailing by 10:14.
Bergemann must have spoken some strong words during the break: HC Erlangen was more purposeful and much improved in the second 30 minutes. Two quick goals got the team from Franconia back into striking distance and midway through the half the HC led for the first time since the opening spell (19:18). There was a flurry of action in the final 20 minutes. First of all Bietigheim's Robin Haller was shown the red card after a foul on Nikolai Link. A few minutes later, Erlangen's Jonas Link had to take an early shower after his third 2-minute penalty. The visitors were able to open up a 2-goal lead in this spell, but the home side hit back shortly before the end. In the end, both sides had to be content with sharing the points.
Frank Bergemann commented: "My players showed nerves for the first time in the first half. However, they recovered from that well in the second half and fought back. It was a bit like roulette at the end and we can be happy about the point."