Nuremberg
HC Erlangen defeats Dormagen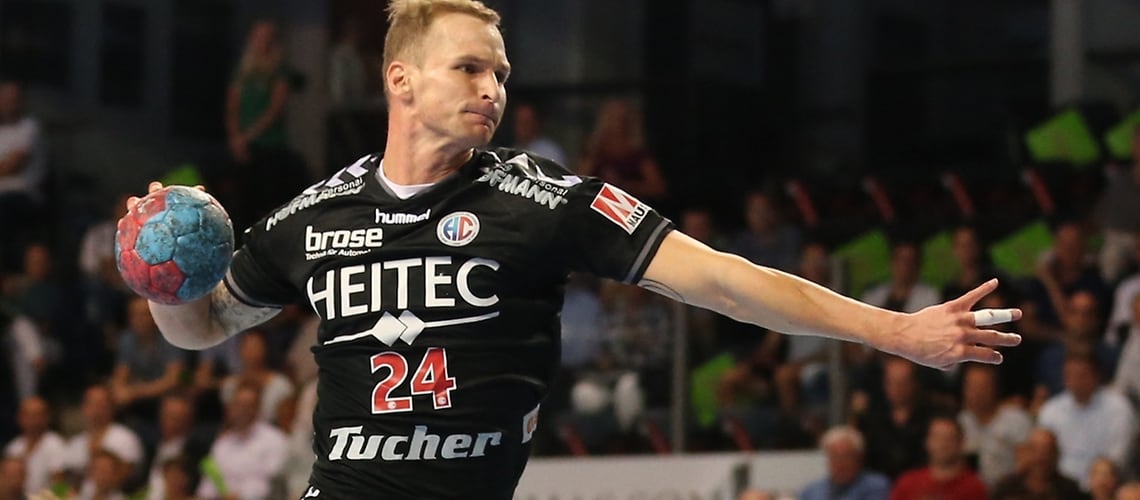 Nuremberg, 11-28.2015
HC Erlangen has also won its ninth home game this season. The team of Head Coach Robert Andersson beat TSV Bayer Dormagen 28:25 (18:11) to tighten its grip on second place in the table.
HC Erlangen got into the game well and was able to put what proved to be a crucial gap between itself and the visitors from the Rhineland in the opening spell. The German league club from Franconia did not relinquish that lead in the first half in front of more than 2,300 spectators. The top scorers on the evening were Thümmler and Nicolai Theilinger, who each made a haul of five goals. Three goals in a row ensured that HC Erlangen went in at half-time in the ARENA with a comfortable cushion.
After the break, the HCE was not able to repeat the strong performances it has shown this season, especially in front of its home crowd. Slips of concentration crept into its play in offense and in its defensive system, which enabled Bayer Dormagen to come closer and closer. At the end of the day, HC Erlangen's victory was never in danger at any time of the encounter and so the top club from Erlangen can now focus on the difficult tasks facing it this weekend. The HCE is on the road against one of Germany's biggest clubs and one steeped in tradition – TUSEM Essen – in the Sport Park "Am Hallo" on Friday. Just two days later, the absolute top encounter in the second division is on the program in the Nürnberger Versicherung Arena, when TSV GWD Minden comes to the Noris.
Robert Andersson commented: "We can't be happy at our performance today. However, the most important thing is that we kept the two points here and have still to drop a point at home."