Nuremberg
HC Erlangen defeats Henstedt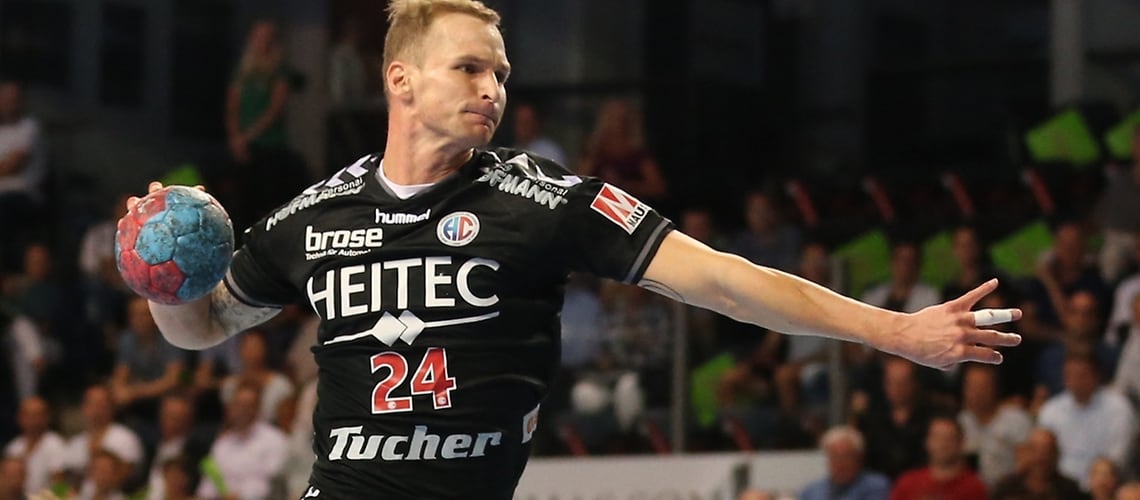 Nuremberg, 12-27.2015
The HC Erlangen staged its traditional BLACK NIGHT in the evening and everyone flocked to the Nürnberger Versicherung Arena clad in black. A sea of sparklers then greeted the team as it ran out. And this display of fireworks spread from the stands and set the home side alight. As announced, HC Erlangen showed from the outset that the greatly decimated visitors from the Baltic Sea would not be taking anything home with them. The leaders in the second division, who also finished top after the first half of the season thanks to today's victory, were uncompromising in covering and were repeatedly able to launch fast breaks on the back of this strong defending. The offense also had an impressive day, enabling the top club from Erlangen to go in at half-time with a deserved 18:8 lead.
The picture was the same after the break. The HC Erlangen dominated the run of play and inspired its fans, who have got behind the team with such passion for months. The team has made enormous progress in the past few months. Whereas the players used to make some rash decisions, their attacks are now thought-out, calm and incisive – as was reflected by the many goals they scored today. HC Erlangen, whose top scorers were the two Link brothers and Nicolai Theilinger (each with 5 goals), ultimately ran out winners by the deserved margin of 36:20.
After a short Christmas break, TV Neuhausen comes to the ARENA on Sunday. The final game of 2015 starts at 5 p.m.
Robert Andersson commented: "I'm very happy today. We again had a great atmosphere in the arena and the players gave it their all."