Erlangen
HC ERLANGEN DEFEATS TBV LEMGO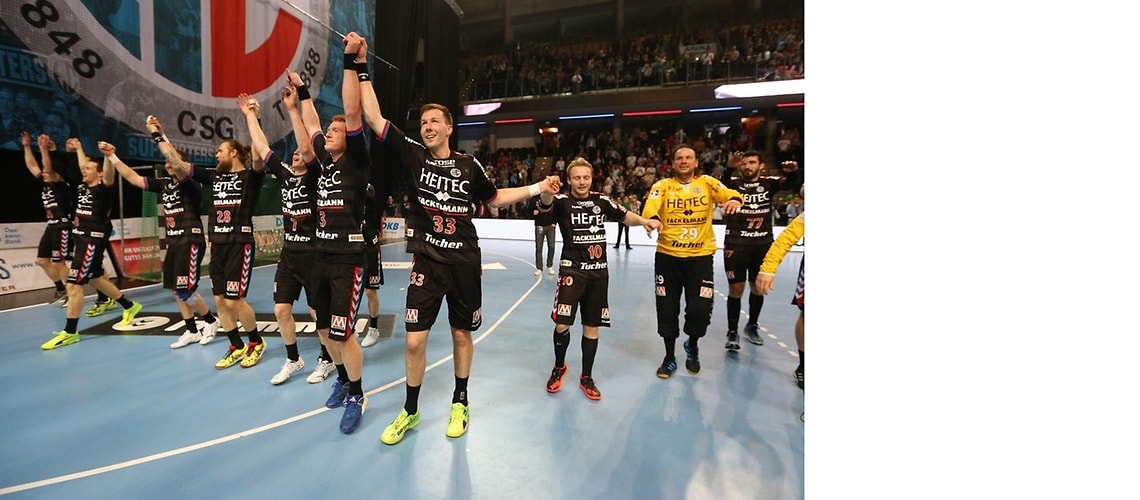 Erlangen, 03-31.2017
HC Erlangen won its home game against TBV Lemgo by 32:25 (16:10) to climb to eighth in the DKB Handball Bundesliga.
The first-division club from Franconia thus gave the right response to the defeats in its last games and sent the former champions from Eastern Westphalia home empty-handed with a more than impressive performance. The team of Head Coach Robert Andersson proved superior to the TBV in every respect and only gave the visitors a look-in at the beginning. The home side was much improved in defense and, in particular, the inner block with Pavel Horak and Nikolai Link was commanding at all times, with the result that Erlangen led clearly midway through the first half. And it soon made it plain that there would only be one club to walk off court as winners on the evening by stretching the lead to six goals.
After the break, TBV Lemgo was shut out of the game completely until the closing spell. HC Erlangen kept on managing to score easy goals because the visitors made very simple mistakes. Lemgo seemed inhibited by the tense situation in the table. In contrast, the home side had recovered its lightness and dictated the encounter at will. The wide lead, which exceeded 12 goals at times, meant Robert Andersson was able to give his young players a turn on court. Maximilian Lux crowned his debut in the ranks of the HC's professionals with his first German league goal in the final spell. HC Erlangen ran out highly deserved winners by 32:25 to move further away from the relegation zone.
Robert Andersson commented: "My team gave a great response to the past weeks. The experienced players shouldered responsibility from the outset and the young ones seized their chance at the end. I'm very happy today."