Erlangen
HC Erlangen loses to THW Kiel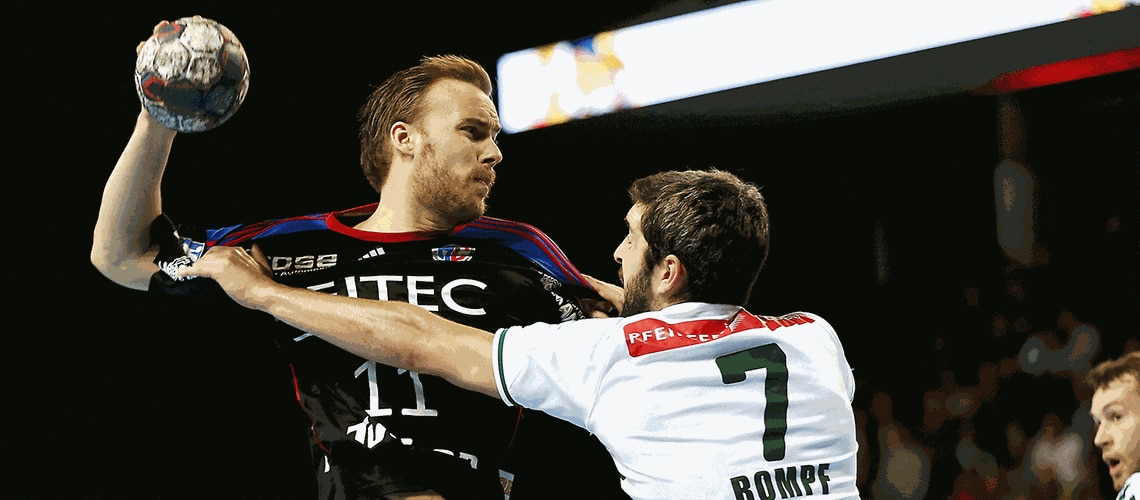 Erlangen, 03-29.2015
It was a further episode in the recent history of HC Erlangen: the first time this season that the Nürnberger Versicherung Arena was sold out this season. No lesser team than Kiel, the holder of a record number of German championship titles, was visiting Nuremberg for this spectacular – and what is probably the world's best team also made it clear from the outset that another upset was not on the cards.
HC Erlangen had difficulties against the offensive covering of the team from Northern Germany. The team of Head Coach Robert Andersson kept on getting bogged down in Kiel's extremely fast defense and the THW's strong defending enabled it to score quick goals. The gap was already four goals after a few minutes before Ole Rahmel managed to get the home side off the mark. After that, the visitors from the far north of Germany showed why they are one of the world's best sides. Every action by the Zebras hit home and so the THW steadily built its lead. After around twenty minutes, the home side from Franconia became more courageous and impressed with its play. However, it was not able to close the gap, especially since it hit the bar or post six times in the first half alone. The complete reverse was true of Kiel. The THW has two world-class players in every position – and that was shown by the list of players who got on the scoresheet: a total of eleven different scorers by the end. The gap between HC Erlangen and THW Kiel at half-time was twelve goals.
After the break, there was further proof of the passion for handball that has been kindled in Franconia over the past months. 8,308 spectators fired up their team in the black kit until the final minute and so spurred the HC to give its all until the end. However, Jichas, Weinholds and Duvniaks were also a class too good for the league newcomers in the second half. The top side in the sport finally ran out winners by the deserved margin of 22:36. HC Erlangen travel to HSG Wetzlar this weekend in the quest to capture vital points in the battle to avoid relegation.
Robert Andersson commented: "The respect for our opponents today was all too obvious in the opening quarter of an hour. However, I'm happy at how my team performed. We did a lot right today. But the THW's a team that punishes every mistake clinically."