Saarlouis
HC Erlangen loses to VfL Gummersbach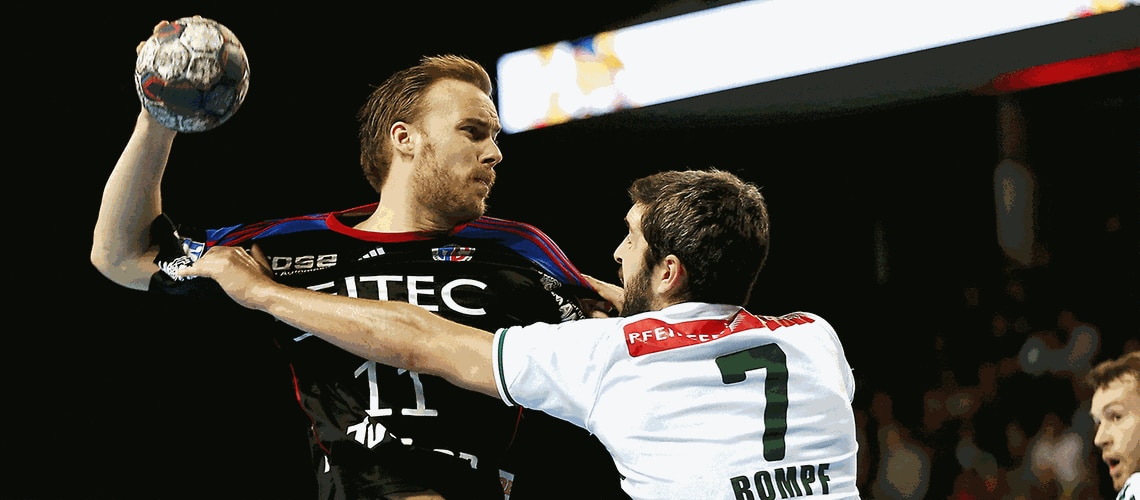 Saarlouis, 08-15.2015
HC Erlangen lost its game against VfL Gummersbach in the first round of the DHB Cup by 18:24 (10:10).
The team of Head Coach Robert Andersson turned in a strong performance, especially in defense, but succumbed to the 12-times German champions in the final spell.
The encounter between HC Erlangen and VfL Gummersbach began a quarter of an hour later, since overtime was needed in the first semi-final. Erlangen started with Mario Huhnstock in goal, who turned in a magnificent performance on the evening. The club from central Franconia proved to be an equal match for the first-division side and kept the game open all the time. The two teams went in at half-time with the score deservedly tied at 10:10.
After the break, the VfL managed to open up a 3-goal gap between it and HC Erlangen for the first time. Carsten Lichtlein showed the 400 spectators in the Stadtgartenhalle in Saarlouis why he is one of the best in the trade. HC Erlangen equalized again with ten minutes left. However, the game was then decided by cleverness in its final spell. Five goals in succession put the club with a string of national titles to its name on the path to victory.
Robert Andersson (Head Coach of HC Erlangen): "My team did a very good job in defense today. We made some wrong decisions in offense, especially in the final phase."
In a week's time, HC Erlangen will set about picking up important points in the league. The team of captain Pavel Horáh embarks on the season with a game on the road against TV Neuhausen.