Bad Schwartau
HC Erlangen puts the icing on its start to the season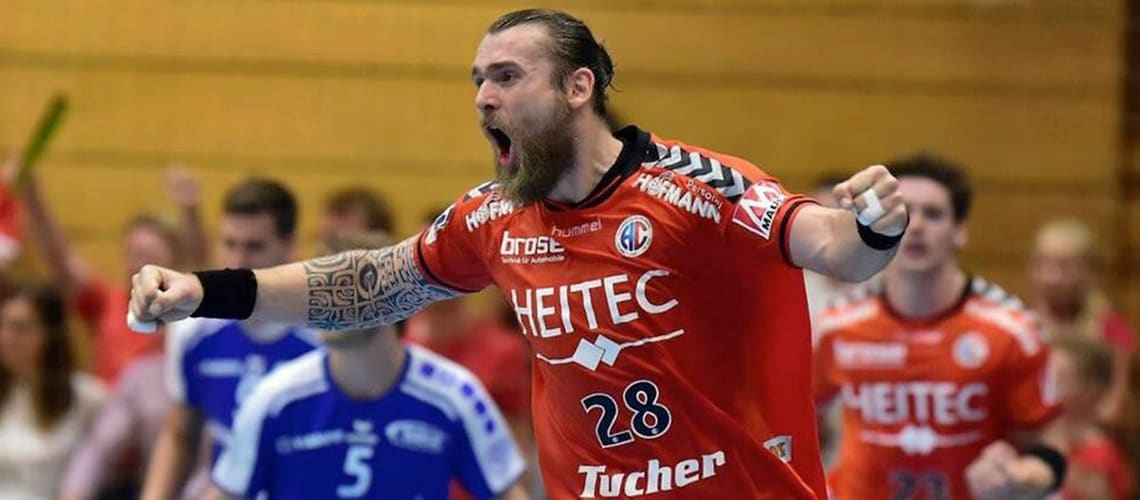 Bad Schwartau, 09-05.2015
HC Erlangen also decided its third game of the season in its favor by a clear and deserved margin. The German league side from Central Franconia beat VfL Bad Schwartau by 25:30 (12:16) on the road to continue its winning streak.
In a well-filled Hansehalle Arena, the visitors took the game by the scruff of its neck right way. The team captained by Pavel Horák posed problems for the North German club's defense thanks to rapid play in attack. By midway through the first half, the HCE had built a 5-goal lead. After 20 minutes, the home side grew in strength and was able to keep the encounter evenly poised in part. A strong five minutes before half-time enabled Erlangen to go in leading by 12:16.
After the break, the two teams produced an almost identical second thirty minutes. HC Erlangen dictated the run of play. However, VfL Bad Schwartau caught up in a weak phase and was twice able to equalize with 20 minutes to go. In this spell, HC Erlangen proved to be very stable, kept the upper hand in crucial situations and showed strong nerves. Like in Neuhausen, the team from Franconia decided the game in crunch time. The spectators in the Hansehalle displayed great fairness at the end by giving both teams a standing ovation. HC Erlangen has now got off to a perfect start to the 2015/16 season with three straight wins.
In two weeks' time, it will welcome TSG Lu-Friesenheim, a top team in the second division, to the ARENA.
Robert Andersson, Head Coach of HC Erlangen, commented: "I'm very happy with the way my team decided the game today. It forced victory in the spell with around 10 minutes left. Now we've two weeks to prepare for Friesenheim."
HC Erlangen: Stochl (5 saves), Huhnstock (7 saves) – Theilinger (3), Link J. (2), Preiß, Herbst (1), Nienhaus, Heß (2), Djozic (2), Raheml (5), Stranovsky (4), Horák (4), Link (4), Thümmler (3);