medi bayreuth loses to Braunschweig after a great fight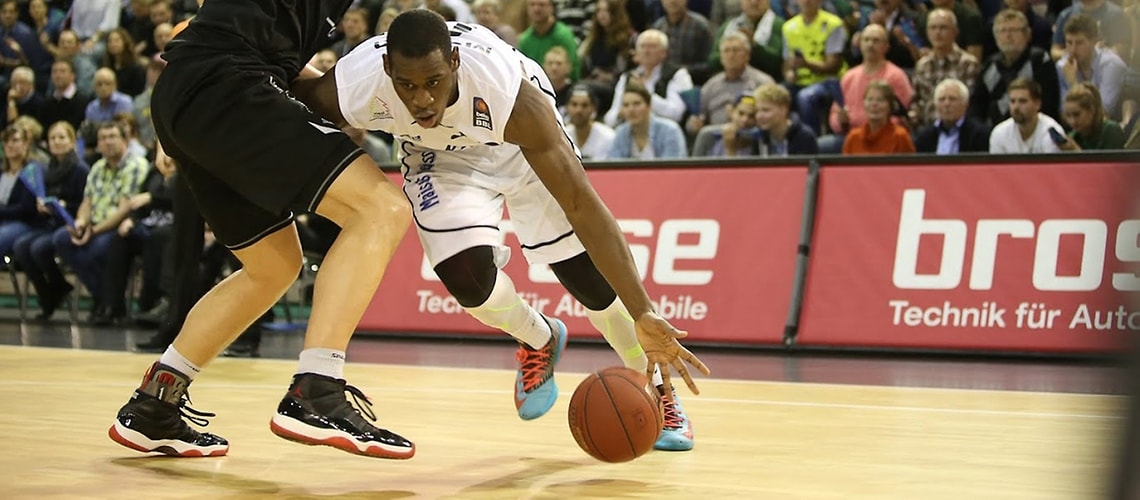 04-19.2015
medi Bayreuth could have come away with a lot more! Yet the clever visitors from Braunschweig waited and seized their chance precisely when their opponents from Upper Franconia, who were missing a number of players, crumbled at the start of the final period. medi went more than seven minutes without scoring as Braunschweig produced a run of 12 points without reply to lay the foundation for a 71:61 (27:31) victory on the road. "At first we were able to throw our energy and passion into the game and summon up everything we had. But the longer the game went on, the wilier Braunschweig became," was how Head Coach Michael Koch paid tribute to the opposing side.
"It's a great pity. We could have won, even with this team. And it wasn't even our defense that was to blame for this defeat, but quite clearly our offense," said the injured Bayreuth guard David Brembly. He even said that it was almost as if his team had "stopped attacking" after a very decent first half.
In front of a crowd of 2,804, both teams were evenly matched to begin with. After the visitors got off to the better start, Brandon Bowman turned the game around when he made it 11:10 in the eighth minute – and medi extended its lead to eight points (20:12) through Bryan Bailey shortly after the start of the second quarter. Even though the side from Lower Saxony cut the gap after that, it did not manage to turn the tables before the break.
It was not until the 27th that the play-off contenders briefly took the lead again when Derrick Allen made it 41:40, but the team led by the slightly injured captain Simon Schmitz struck back. It was Schmitz himself who brought all the spectators to their feet with a bucket from outside to make it 46:41. Yet for several minutes after that it seemed as if the visitors' hoop was boarded up, whereas Braunschweig – who had shown signs of weakness to begin with – now drained important buckets. It was not until with 2:26 to go that medi's fans were able to cheer a point for their side. However, the comeback came a minute too late.