Palma de Mallorca
Stoschek/Hawranke come second in the Mallorca Rally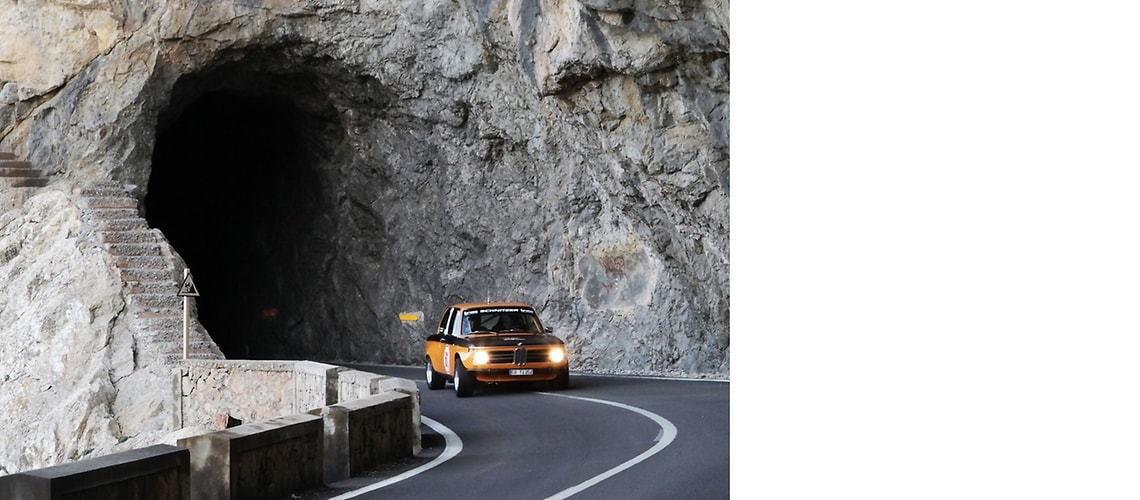 Palma de Mallorca, 03-11.2017
This year's 13th Rally Clásico Isla Mallorca was held in summer conditions and temperatures of 25 degrees during the day. 72 participants in the classes "Competición" and "Regularidad" had turned up for the rally, including many from Germany.
Stoschek/Hawranke lined up in a 1973 BMW 2002ti constructed by Brose Motorsport. There were a total of 14 trials over three days, with 137 kilometers to be driven in best time, as well as 500 km of connecting stages.
The BMW ran impeccably during the drive to the night-time trails on the Thursday. However, as it was waiting before the first time control, its water temperature rose to 120 degrees and boiling coolant ran out of the radiator's overflow tank. The Brose team preferred to park the BMW rather than risk any damage to the new 16-valve Schnitzer engine.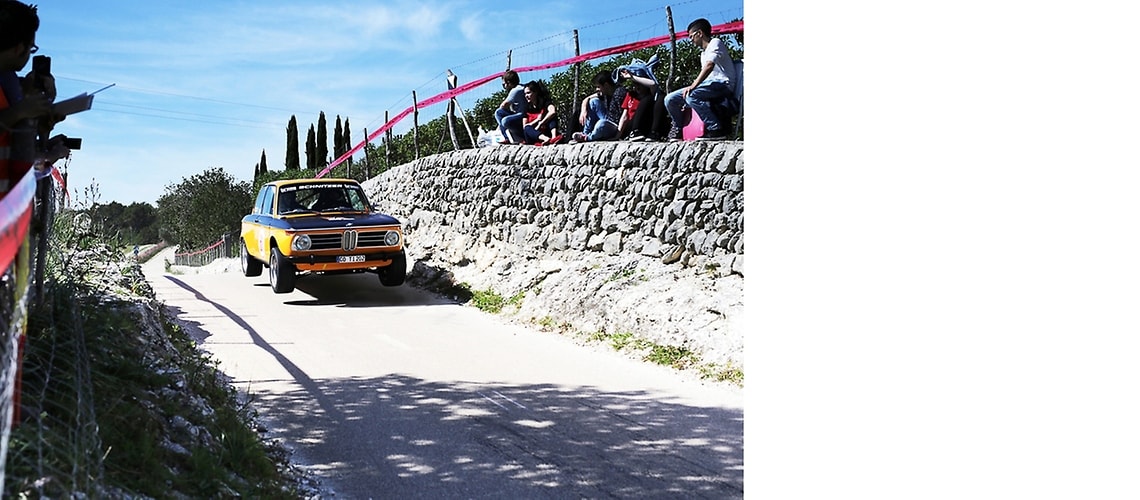 After the car had been driven back cautiously, the Brose service team discovered that the thermostatic valve was defective. After it had been replaced, the water temperature was in the normal range even when the car was at a standstill and so there was nothing to prevent it starting the race again the next day.
However, the fact that Stoschek/Hawranke did not drive two trials meant that they had the worst times of all competitors in their class and so fell back to last. Laid back, but full of ambition, Stoschek/Hawranke launched their comeback on the Friday and Saturday: In the 11 remaining trials, Stoschek clocked eight best times and was second twice and third once. As a result, he captured 2nd place in the class up to 2 liters and 10th in the overall standings.
The next outing for Stoschek/Hawranke is the Lavanttal Rally in Austria from April 7 to 8, where the historical vehicles will be on show in an event not involving any time trials.