Coventry (Bedworth)
Continuous Improvement Engineer (PS Coordinator)
The Brose Group is growing worldwide. Innovations in research and development as well as strategic investments form the basis for extending our market position. As the fourth largest family-owned company in this industrial sector, we are offering challenging tasks and opportunities for personal growth in a dynamic environment in the following position.
Your tasks
Ensuring guidelines of the Brose Production System (PS) are being followed, along with the continuous improvement of processes and systems
Ensuring proactive improvement of processes and systems by all employees in all functions and processes
Ensuring the sustainable implementation of PS in the plant
Assessing the implementation of PS
Ensuring the objective achievement of the plant's savings through R.A.C.E.
Realisation of standardised training
Ensuring the application of and adherence to the PS group standards
Implementing improvement potentials as well as planning, coordinating, performing, target oriented surveillance and controlling of workshops and improvement projects
Active communication of good practices and benchmarks within the Brose group
IDEAS Corporate Suggestion System followed on a monthly basis
IDEAS reporting to the Central and Plant Management.
Your profile
Engineering Degree or Apprenticeship
1-3 years in the automotive supplier industry
Well experienced in lean methods regarding practice and theory, for example lean training (eg KAIZEN)
Methodological knowledge regarding 5S, TPM, VSM, SMED, SFM
Valid NEBOSH certificate
Knowledge of ergonomic methods and work organization
Good knowledge of project management and moderation techniques
Experienced in diverse problem-solving methods
100 Jahre in Coburg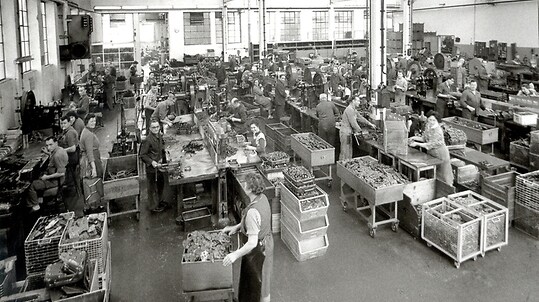 Brose Image-Video IAA 2019