Coburg
Projektleiter Sonderprojekte GK (m/w/d) (GK)
Perspektive wechseln. Zukunft gestalten. Brose wird in den nächsten Jahren in neue Technologien und Geschäftsfelder investieren. Wir wollen die erfolgreiche Zukunft unseres Unternehmens mit Ihnen gestalten. Sind Sie bereit für eine berufliche Veränderung?
Aufgaben der Stelle
Unterstützung bei der Steuerung von Change-Prozessen innerhalb der kaufmännischen Bereiche in Abstimmung mit ZKV
Unterstützung bei den Lean Initiativen innerhalb der einzelnen GK- Bereiche
Eigenverantwortliche Initiierung und Durchführung von Workshops und Optimierungsprojekten zur prozessorientierten Verbesserung der Ablauforganisation innerhalb des kaufmännischen Bereichs
Selbstständige Steuerung externer Dienstleister/Agenturen bei Bedarf
Organisation und Umsetzung lokaler Standortprojekte innerhalb des GK-Bereichs
Eigenständige Beratung und Unterstützung der GK-Zentralbereichsleiter sowie der GK-Projektleiter bei der internen Zusammenarbeit
Selbstständige Erarbeitung von Maßnahmen, Plänen und Konzepten zur Mitarbeiterbindung innerhalb des GK-Bereichs in Abstimmung mit ZHR-PB
Vorbereitung/Mitwirkung bei der Erstellung von Aushängen und Bekanntmachungen für den GK-Bereich
Eigenverantwortliche Koordination und Aufbereitung der GK-Beiträge zum Nachhaltigkeitsbericht, Monatsbericht, Statusbericht und Geschäftsbericht für Gesellschafter und Geschäftsführung
Unterstützung bei Themen wie Lagebericht und Anhang
Konzeption, Organisation und Umsetzung von interaktiven Kommunikationsformaten, z.B. GK Calls, GK-Events, Mitarbeitergesprächen/Kamingesprächen
Wahrnehmung der Schnittstellenfunktion zur Unternehmenskommunikation für GK-Themen bzgl. der internen und externen Kommunikation
Profil der Stelle
Abgeschlossenes Studium der Wirtschafts- oder Kommunikationswissenschaften oder vergleichbare Qualifikation
Berufserfahrung im Bereich Changemanagement, Retention Management und Unternehmenskommunikation
Hohes Empathievermögen und Fähigkeit andere zu begeistern
Sicherer Schreibstil und ausgeprägte mündliche und schriftliche Kommunikationskompetenz
Fähigkeit, komplexe Sachverhalte für verschiedene Zielgruppen, Kanäle aufzubereiten
Gute Kenntnisse im Projektmanagement
Verhandlungssichere Englisch Kenntnisse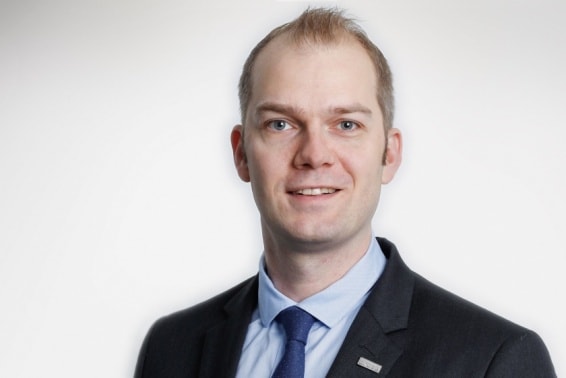 Apply online now
Please note: This job search does not offer a direct opportunity to apply! If you have access to myHR, please apply online via the internal job market. If you do not have access to myHR, please apply to the listed HR contact.