Iserlohn
BBC Coburg loses in Iserlohn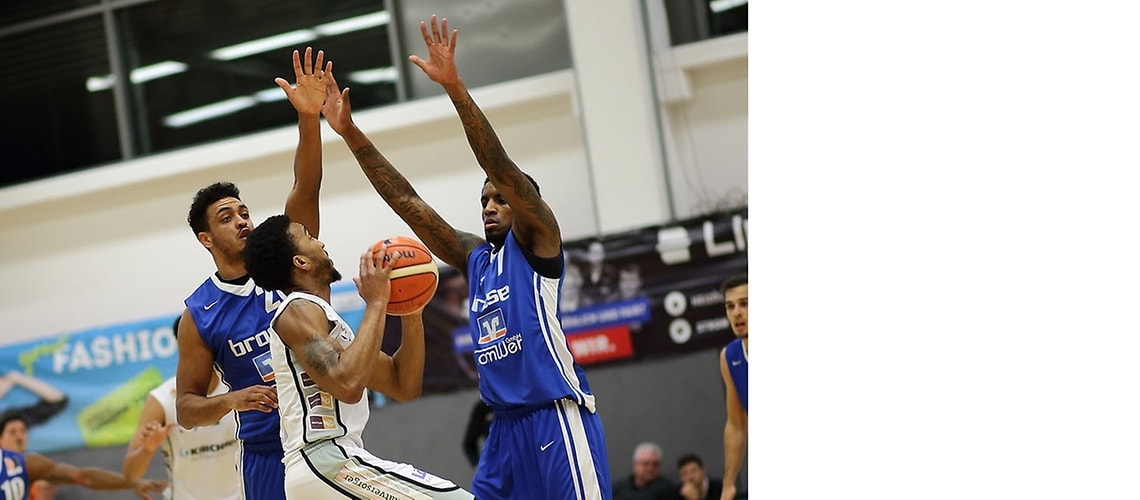 Iserlohn, 11-18-2017
The outsiders were direct and focused from the tip-off in the Hemberghalle in Iserlohn. Jordan Burris scored from outside to give the BBC the lead for the first time. Byron Sanford, who was included in the starting five, stretched the gap with six points in a row (4:11). The home side then woke up, but Steffen Walde, who was completely transformed after failing to score against Rhöndorf, added a three to put his side 13:23 in front after ten minutes to the amazement of the home crowd.
The visitors were then able to initially hold on to their double-digit lead, mainly thanks to Christopher Wolf's 7-point spurt. However, as so often, errors began to creep into their game. "For goodness knows what reasons, we suddenly started giving away possession like schoolchildren throwing away their exercise books before the start of the vacation," said Simon Bertram with an amusing, but certainly apt comparison for his team's inexplicable "turnoveritis." The upshot of this weak spell was a 16:3 run by the Kangaroos to take a 42:39 lead at half-time.
It looked like the disaster would continue to take its course for the visitors after the break. The athletic home side increased the gap to 49:39 and it took three minutes for the BBC to score again through Sanford, whose rebounding in particular was impressive. Yet the newly promoted club from Upper Franconia now showed its fighting spirit, as Walde put it back in front shortly before the end of the third period (51:52).
The game swayed to and fro in the final quarter. The Kangaroos' point guard Sören Fritze now turned on the heat to score nine out of his total of 17 points in crunch time. Yet the BBC stayed in the race: Walde and Sanford cut the deficit to 71:72 with lay-ups and at the other end Iserlohn's Donte Nicholas only made one of his two free throws. In the final second, Byron Sanford had the chance to equalize with a half-distance shot and so take the game into overtime, but the orange ball danced briefly on the hoop and decided not to drop. As a result, a strong BBC suffered its seventh defeat in its tenth game, despite having the better shooting percentage and snapping up far more rebounds. Which goes to show: Sport is not always fair.