Schwabing
Blue-collar BBC COBURG grind out win no. 14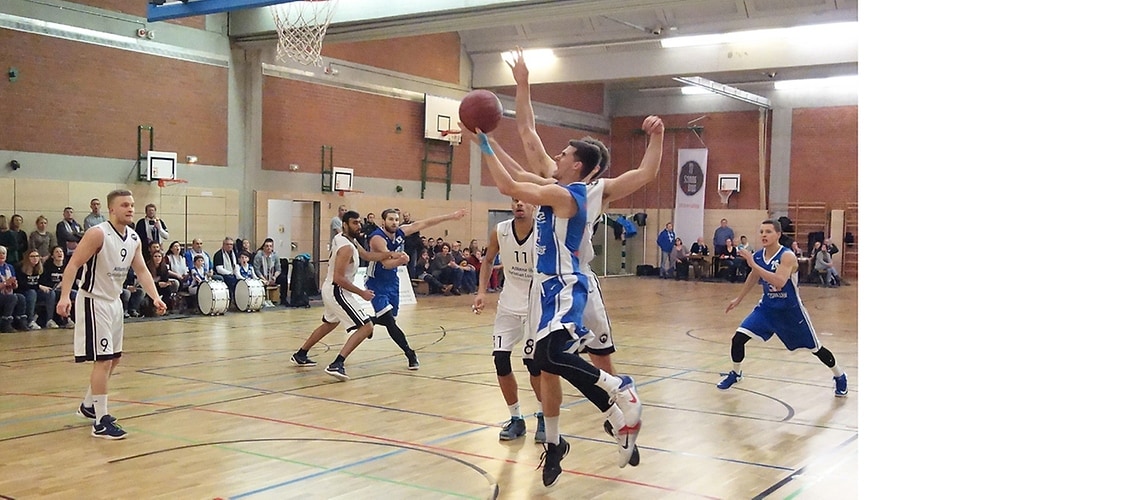 Schwabing, 01-28-2017
It was not always pretty but a "tough-it-out" mentality helped BBC COBURG to a hard-fought 77-72 road win at MTSV Schwabing on Saturday evening. The Upper Franconians continue to share the 1. Regionalliga top spot with VfL Baskets Treuchtlingen as both teams boast respective 14-2 records.
The opening minutes already set the tone for what turned out to be a back-and-forth encounter all night. While for the guests, workmanlike forward Fabian Franke carried the load offensively with 17 points in the first half, the home team heavily relied on their uber-athletic frontcourt of German Youth National Team player and Stanford recruit Oscar Da Silva, young Anthony Okao and former Vilsbiburg high-flyer Billy McDonald.
Whenever Coburg dared to venture into the Schwabing paint, they were met by the hosts terrific rim protection – seven blocks on the night – and saw shot after shot swatted away. Still, with valuable contributions by the bench, in particular on the defensive end, the favorites clawed themselves back into the contest and went to the locker room with a narrow 38-35 halftime lead.
Tit-for-tat action continued after the break. Now Eividas Molosciakas and Steffen Walde carried the load on offense, hitting timely mid-range jumpers or taking it to the hoop. Still, MTSV would not go away and continued to dominate the boards as evidenced by a 44-31 rebounding advantage.
Crunch-time then was Burris-time once again: The Bakersfield, California forward caught fire within minutes and calmly knocked down a whopping four consecutives triples, the last of which gave Coburg a 69-64 lead and, essentially, the game.