Bamberg
Brose Bamberg captures ninth championship title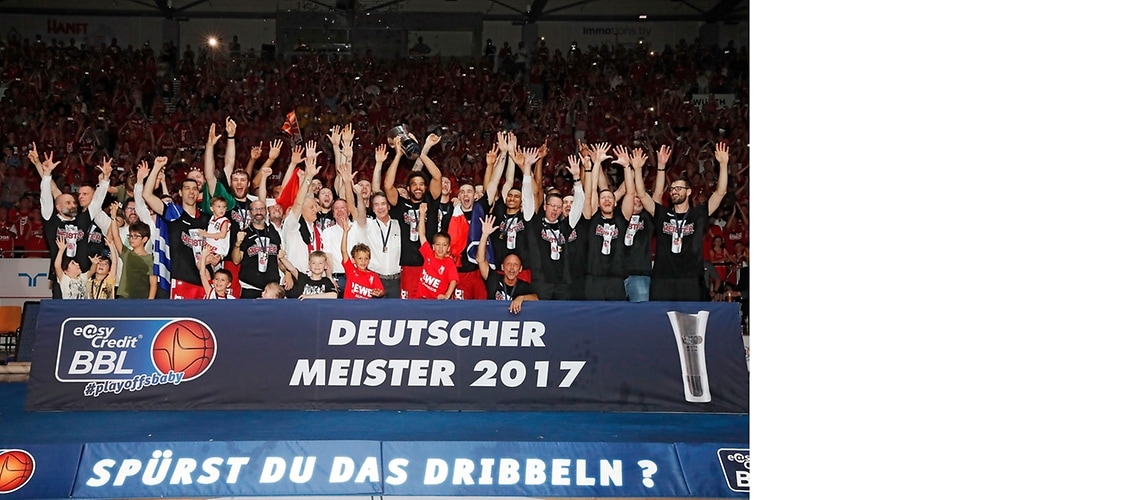 Bamberg, 06-11-2017
Brose Bamberg is the 2017 German basketball champion. The team won the title with a 3:0 clean sweep in the final for the third time in a row, the seventh time since 2010 and the ninth time in the club's history with what was ultimately a clear 76:58 (39:34) victory.
That means our team – which had beaten FC Bayern 3:0 in the semi-final – has also clinched the double (championship and cup) for the fourth time following 2010, 2011 and 2012 and has also overtaken Alba Berlin (eight titles) in the all-time statistics. Bayer Leverkusen leads the way with 14 championships. Andrea Trinchieri will prematurely extend his contract, which was due to end in 2018, until 2019 plus an option for 2020.
After two clear wins (96:60 and 88:76), the last step toward the title was the toughest. Oldenburg – who reached the final with a 3:2 win over ratiopharm Ulm and so eliminated the club that finished top of the table after the regular season – even went ahead at one stage.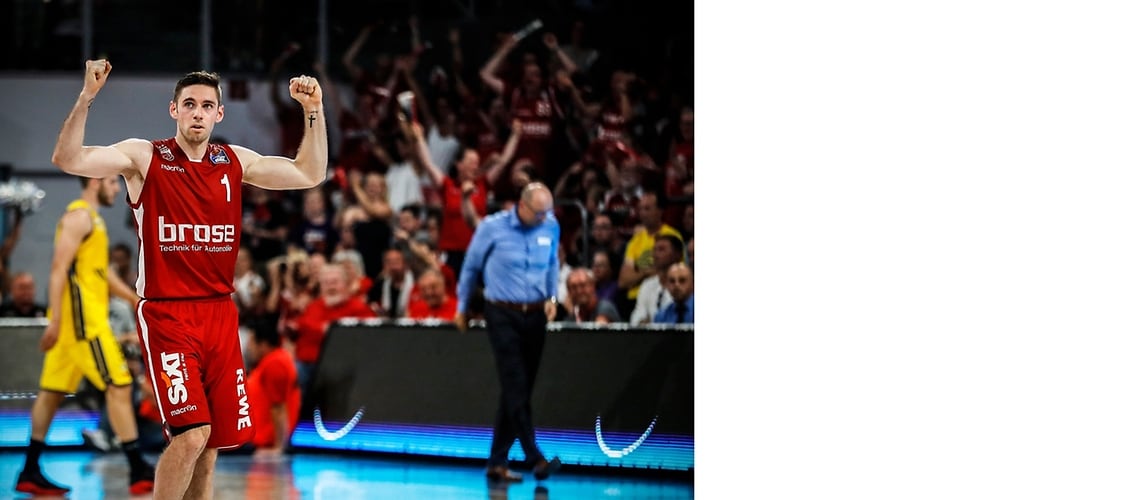 Bamberg was only two points in front after the first period (19:17), not least because Oldenburg defended very aggressively and flexibly. In particular Oldenburg's Chris Kramer and Brian Qvale kept their team in the game for a long time. However, Rickey Paulding turned in a rather restrained performance and did not get on the scoreboard before the break.
Five quick points by German international Maodo Lo toward the end of the first half turned the game around. After that, Bamberg never fell behind. The top scorer for the old and new champs was Lo with 15 points.
Bamberg definitively gained the momentum at the start of the fourth period, adding 7 points without reply to produce a 15:0 run to take a 64:50 lead. That broke Oldenburg's will and the home side finally ran out winners by 76:58 in the third game to seal the title.