Athen
Brose Bamberg loses in Athens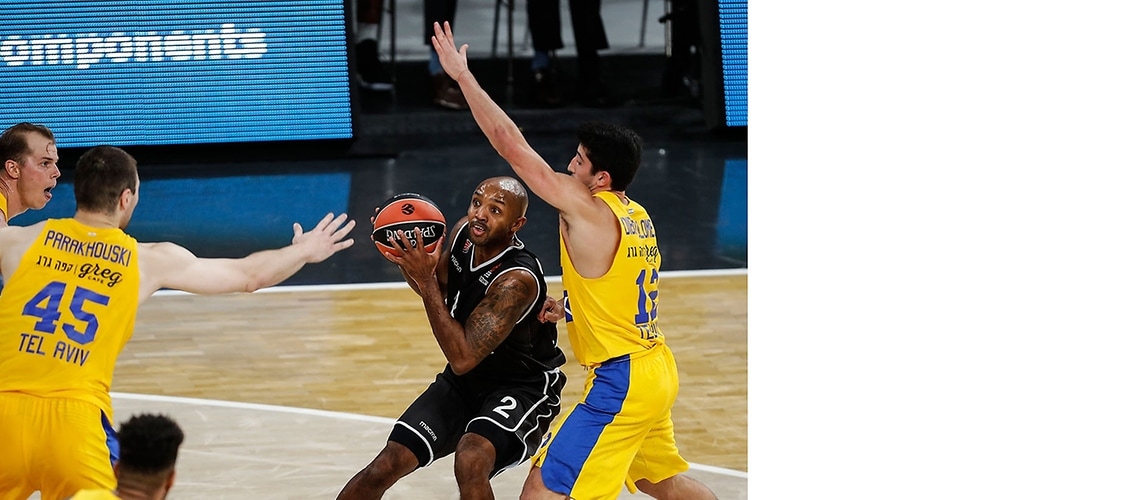 Athen, 10-19-2017
Bamberg was again without captain Elias due to a serious knee injury. Head Coach Andrea Trinchieri also left the American Quincy Miller out of the squad. His team suffered the next setback in the very first quarter in Athens. Playmaker Maodo Lo got off to a strong start, making a mid-range shot right at the beginning and shortly after that draining a bucket from beyond the arc to tie the scores at 15:15. However, Lo twisted his ankle when landing after the three-pointer and was not able to continue. Athens' outstanding playmaker Nick Calathes exploited Bamberg's first shock to bury two quick buckets from downtown. Bamberg trailed 15:22 at the end of the period.
Lo's injury meant that European champion Aleksej Nikolic was given a lot of time on court by Trinchieri. The Slovenian youngster turned in a good performance and, with six great passes, contributed almost half of all Bamberg's assists. Together with Leon Radosevic, Nikolic helped reduce the deficit to 25:27. However, the next shot from outside by Ricky Hickman to give the visitors the lead missed its mark. When Calathes came back on court before the end of the second period, the Greek side pulled eight points ahead by the break.
Panathinaikos got off to the far better start in the second half, scoring three buckets from outside right way. Athens also buried a number of free throws to stretch its lead to 39:57. Although Brose Bamberg was able to cut the gap to 56:69 by the end of the quarter thanks to top scorer Ricky Hickman, it was hardly able to stage a comeback, since Augustine Rubit and Luka Mitrovic fouled out early on in the final quarter. The strong Leon Radosevic reduced the lead to single digits with one minute to go, but the recovery came too late and Bamberg finally went down by 83:93.
Andrea Trinchieri commented: "We took a small step in the right direction today. We kept in contention to the end. Although we lost, Panathinaikos had to conjure up some special things to win: the threes by Calathes, Lekavicius and Gist, for example. We got off to a poor start in the second half, but all in all I believe we showed progress."