Tel Aviv
Brose Baskets lose to Maccabi Tel Aviv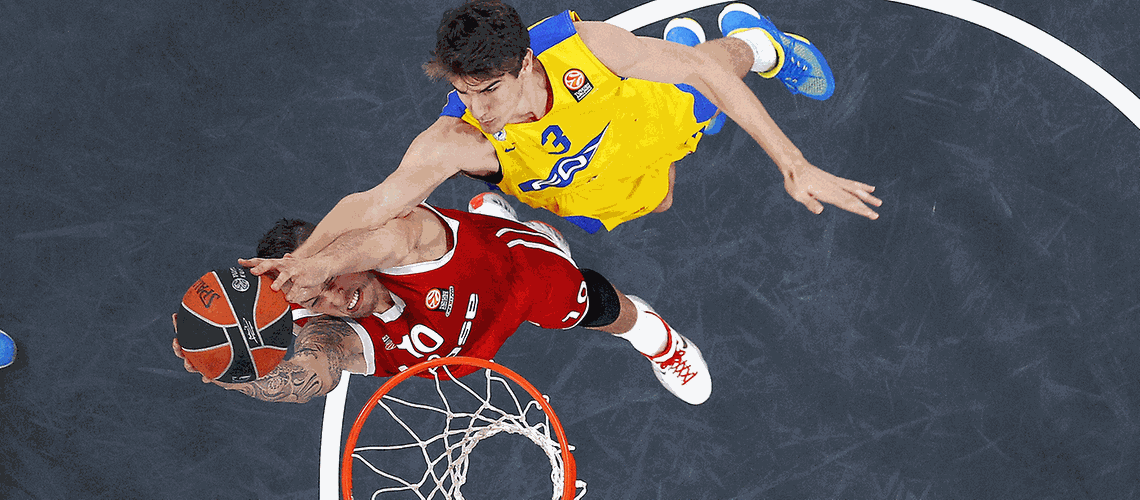 Tel Aviv, 12-10-2015
In hindsight, Brose Baskets would have liked to have spared themselves the 7,500 kilometer round trip: Between the two top games in the German Basketball League against FC Bayern (100:87 victory) and on the road at Alba Berlin, they suffered a 65:85 defeat in Tel Aviv. The team of Head Coach Andrea Trinchieri had already qualified for the next round before the away game in the Euroleague, whereas Maccabi needed a win to retain its chance of advancing to the Top 16.
After the incredibly intense encounter against FC Bayern Munich, where both teams played with total commitment, passion and fight, and ahead of the game on Sunday as the new leagues leaders against second-placed Alba Berlin, it seemed that the Brose Baskets players were not able to concentrate adequately on the game against the six-times Euroleague winners Maccabi Tel Aviv. That is the only explanation as to why the German champions defended so weakly and without any bite in Israel. Especially in the first half, Bamberg kept on giving the home side that inch too much space, which Maccabi exploited to produce a deluge of threes. With the score at 6:4, Tel Aviv's young talent Sylven Landesberg drained three buckets from beyond the arc in the space of 80 seconds to help Maccabi surge 15:4 in front. The home side bagged five out of seven attempted threes in the first period and eight out of ten up to half-time, whereas Trinchieri's team made just one out of seven. As early as the start of the second quarter, the game seemed to be decided with Tel Aviv leading 30:12, and at half-time Bamberg trailed 28:43.
Nor was there any change in Brose Baskets' muted performance in the second half. Following the outstanding shooting percent against FC Bayern (67% of shots from outside), Trinchieri's players seemed to have lost their sure aim and only four out of twenty attempted threes hit their mark. Only two Brose players managed to chalk up a double-digit haul: Daniel Theis (13 points) and Darius Miller (11). All the same, Head Coach Andrea Trinchieri was able to spread the time on court among his players, meaning they should be far fresher on Sunday at Alba Berlin. In the final period, the only one where Bamberg matched its opponents, up-and-coming playmaker Aleksej Nikolic was able to record his first points in the Euroleague – with a bucket from beyond the arc.
Andrea Trinchieri commented: "Congratulations to Maccabi on a more than deserved win. They played with energy and scored a lot from outside. We weren't willing to put up stiff resistance. I did a bad job, since I didn't manage to attune my players to a game in this arena. We had a very weak evening, but Maccabi forced us to play weakly. We didn't come to terms, played poorly in defense and too slowly in offense."
Brose Baskets flew from Tel Aviv directly to Berlin, where they are preparing in the Mercedes Benz Arena for the top encounter in the German Basketball League against Alba Berlin. The game on Sunday, December 13, 2015, tips off at 5 p.m.