Leoben
Brose Motorsport: Test in Styria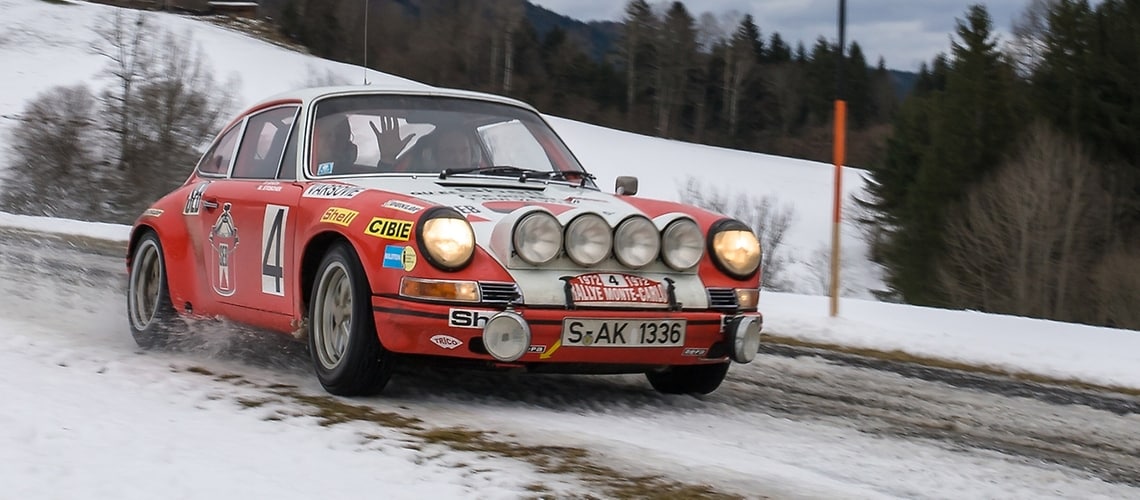 Leoben, 01-10-2015
As preparation for this year's Monte Carlo Historique Rally, which will be staged from January 29 to February 4, Michael Stoschek (Ahorn) und Philip Späth (Würzburg) lined up at the Styria Winter Rally in their familiar 2.5-liter Porsche 911 SR. The works car with the registration number S-AK 1336 finished second overall in the 1972 Monte Carlo Rally with Gérard Larrousse behind the wheel.
Michael Stoschek also won the 2006 European FIA Historic Rally Championship in it and now – 43 years on – the car is returning to the scene of its first triumph.
The objective at the Styria Winter Rally was to test the vehicle and various types of winter tire – and the conditions for the event with its 750 kilometers of trials and climbs of 30,000 meters in altitude were good.
Snow and ice covered some of the trial routes on the first day, then a foehn storm swept over Austria during the night, with the result that boulders and fallen trees made several sections impassable. In addition, there were summer temperatures of up to 19°C above an altitude of 1,500 m, meaning further tire tests were impossible.
Nevertheless, the test produced various findings on the new gear ratio, car height and tires. After repairs to the broken heating and an improvement to start-up of the engine, the former works car should be in perfect condition and ready to embark on the rally from Turin toward Monaco.