Rossach near Coburg
Dominik Dinkel: Planning for the 2016 season finalized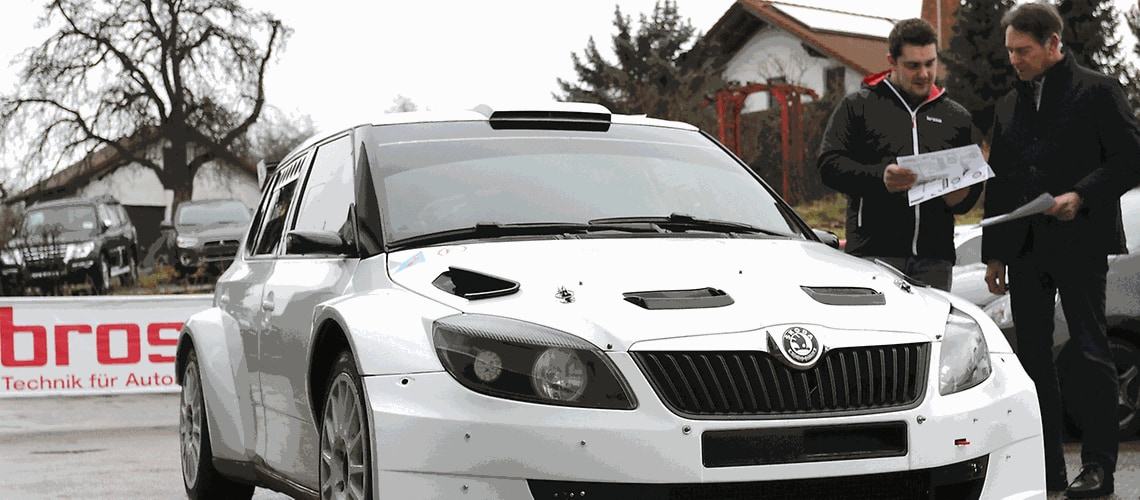 Rossach near Coburg, 12-09-2015
The young pilot Dominik Dinkel from Rossach has clear goals for the new rally season. He plans to tackle all the races in the 2016 German Rally Championship in a new car: a Skoda Fabia S2000, with 270 hp, all-wheel drive and sequential gearbox. The Opel ADAM R2 has been sold. All lights are set to green for go for the new season. Dominik Dinkel's co-pilot will be 28-year-old Christina Kohl. She partnered Yannick Neuville in the Opel Adam Cup last season and can now look forward to an exciting rally season.
It goes without saying that strong competition awaits Dominik in German rally sport's top flight. The opponents in the Skoda Fabia R5 are old hands; nevertheless, Dinkel will be in contention for places on the rostrum after he has familiarized himself with the Skoda S2000.
Thanks to the pledge from his sponsors headed by Michael Stoschek, the former European FIA Historic Rally champion, from the Brose Group and Kaspersky Lab, Dominik Dinkel will be able to compete with the best in German rally sport in 2016. You could really feel the excitement and fascination generated by the new Brose Skoda Fabia S2000 when it was handed over to him.
The ten races in the 2016 German Rally Championship will be held in Bavaria, Hesse, Thuringia, Saxony, Saarland, Rhineland Palatinate, Baden Württemberg and North Rhine-Westphalia. The competition gets really underway at the beginning of March with the ADAC Saarland-Palatinate Rally.
Until then, the Dinkel rally team has quite a bit of work to do. An exciting 2016 awaits Dominik Dinkel from Rossach and Christina Kohl from Tiefenbach. We'll keep our fingers crossed for them.