Coburg
Erlangen loses 28:30 in Coburg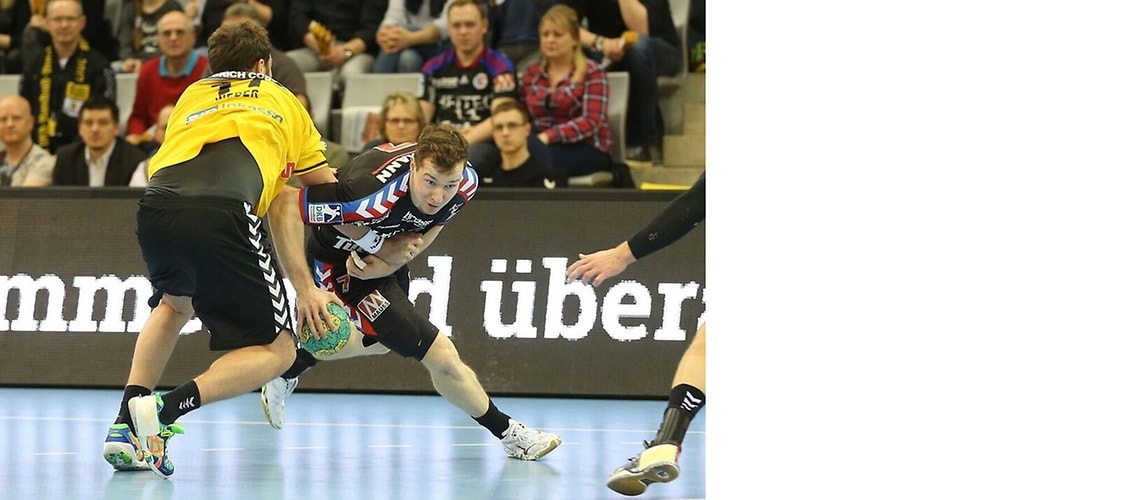 Coburg, 03-04-2017
HC Erlangen lost 28:30 (13:16) on the road against HSC 2000 Coburg this evening. It now faces its next tussle for points in the DKB German Handball League at home in the ARENA against Berlin Foxes this Thursday.
The scene was set for the Franconian derby in the sold-out HUK-Coburg Arena. More than 650 fans from Central Franconia had undertaken the almost 90-kilometer journey on the A73 to Coburg and showed from the outset that they may have been fewer in number, but were certainly more than a match in terms of loudness. The team of Head Coach Robert Andersson found it difficult to get into its stride from the throw-off and produce its customary fast attacking play. The home side operated from a stable defense, was able to rely on a good goalkeeper, and so kept on scoring easy goals. Coburg was able to open up a small gap by midway through the first half, but the visitors – led by a strong Nikolai Link – were not to be shaken off. As a result, both teams went in at half-time with the score at 16:13 in favor of Coburg.
After the break, HC Erlangen got off to the better start and was almost able to equalize after trailing by four goals. Unlike the encounter in Stuttgart, however, the HCE was not able to tie the scores or take the lead in Coburg. Nikolas Katsigiannis, with a stronger performance in the second half, kept his side in the game, but the visitors from Erlangen missed too many opportunities in attack. One key contributory factor to the defeat was that they were not able to get a grip of the other side in defense.
HC Erlangen now has the chance to take the points at home in the Nürnberger Versicherung Arena this Thursday, when the reigning club world champions Berlin Foxes come to the Noris (throw-off: 7 p.m.).