Erlangen
Erlangen loses to Minden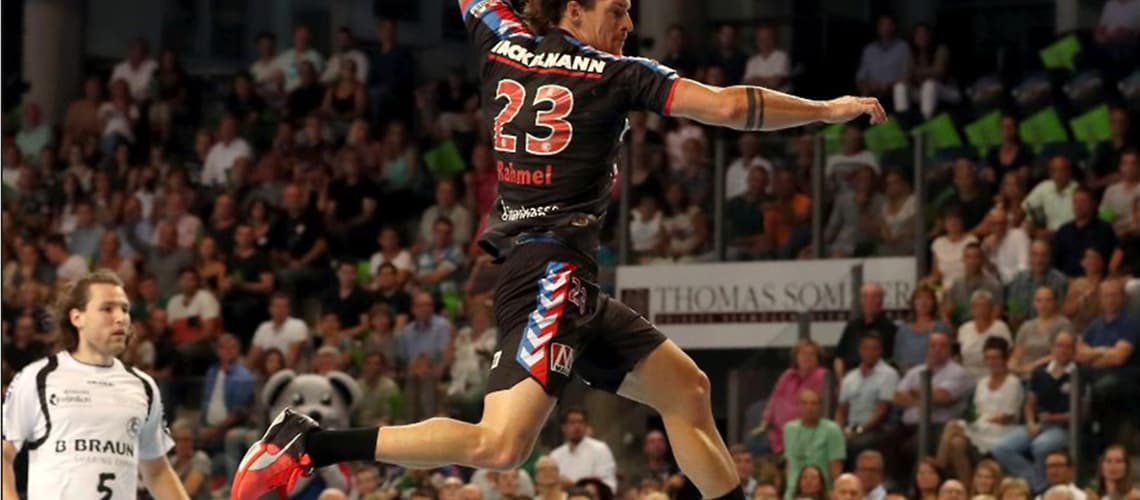 Erlangen, 02-25-2017
HC Erlangen lost its home game against TSV GWD Minden by 23:27 (12:15). As a result, the team of Head Coach Robert Andersson suffered its first defeat in the second half of the season, following four victories in succession. After the 21st matchday, the club from Central Franconia is now eighth in the DKB German Handball League.
HC Erlangen started the game against its opponents from Eastern Westphalia with a lot of confidence. A strong opening spell in which the HCE dominated the run of play was followed in the first half by 20 minutes where Erlangen squandered many good chances and so was not able to pull away. The visitors from Minden, who were able to fall back on a magnificent Kim Sonne-Hansen in goal, were aggressive and tough in defense and exploited the opportunities the home side kept on giving them. Four goals in the final eight minutes then gave the TSV a 15:12 lead at the break.
The half-time talk by Robert Andersson was probably seared into the minds of the home players. HC Erlangen came out strongly in an arena that was again full with more than 5,000 fans. HCE was able to cut the deficit to just one goal within a very short space of time and the arena was yearning for the equalizer. However, Minden found the right means to outplay an Erlangen defense that adopted an increasingly attacking strategy. Magnus Gullerud was repeatedly put free at the crease with fine moves and was Minden's top scorer on the evening with seven goals. Unlike in the past games, the home side was not able to turn the tide in its favor in the final ten minutes and so TSV GWD Minden ran out deserved winners in Nuremberg. HC Erlangen aims to get back to winning ways this Saturday in the Franconian derby in Coburg. More than 650 fans from the Central Franconian club will travel to Upper Franconia to get behind their team.