Erlangen
Erlangen romps to victory over Hamm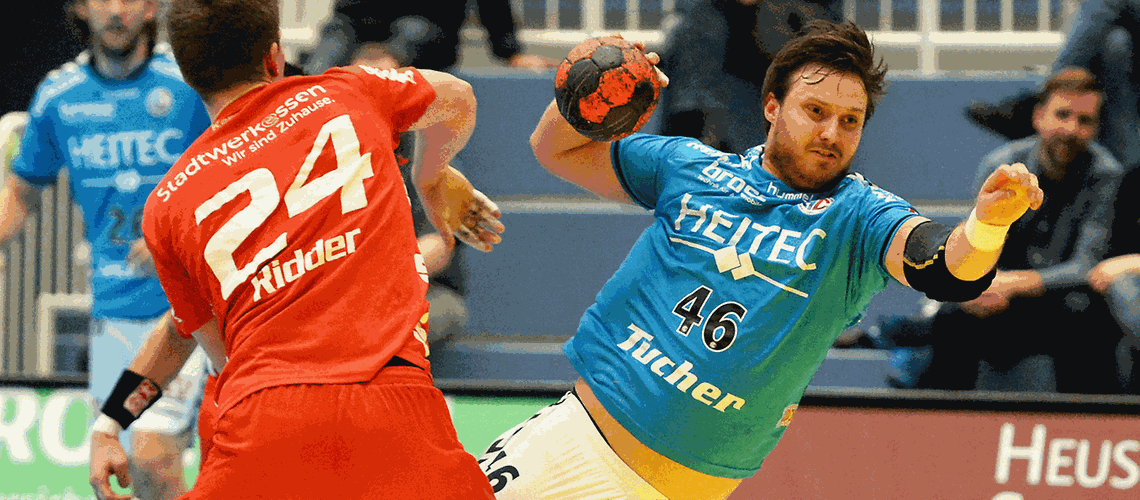 Erlangen, 02-28-2016
HC Erlangen has won its 14th home game of the season. The German league club from Franconia defeated ASV Hamm-Westfalen by the deserved margin of 34:18 (15:10) and remains top of the table.
HC Erlangen had difficulties in the opening spell in cracking the extremely offensive covering of its opponents from Westphalia and so the game remained close and evenly poised up to the 15th minute. One reason for that was that the HCE also failed to find the net from clear scoring opportunities. However, Erlangen then paid back the excellent support from their loyal fans, 2,935 of whom had made their way to the Nürnberger Versicherung Arena on Saturday evening. Far more uncompromising in offense and very agile in covering, the home side kept on stretching its lead over ASV Hamm-Westfalen. The team of Head Coach Robert Andersson went in at half-time with a 5-goal lead.
After the break, HC Erlangen stepped up a gear and often managed to add easy goals thanks to outstanding displays by its goalkeepers Mario Huhnstock and Jan Stochl. Ole Rahmel made the arena erupt with impressive goals and the HC Erlangen once again demonstrated its strength with a very good team performance. "We showed today what we're capable of. The depth of our squad is very important to our success," said Jonas Link after the final buzzer. What was remarkable this evening was the team's desire to give its all until the final second.
Robert Andersson commented: "I'm very satisfied with how my team played today. We kept the pace very high, especially in the second half, and also deserved to win by such a wide margin."
The league leaders travel on Saturday to SG BBM Bietigeheim, before welcoming visitors to their first Club Day against TV Emsdetten on March 12 – an event where the top team from Erlangen will celebrate handball in Bavaria with all other clubs from the state.