Baden-Württemberg
Formula Student Germany: CAT Racing Team achieves top placement at the Hockenheimring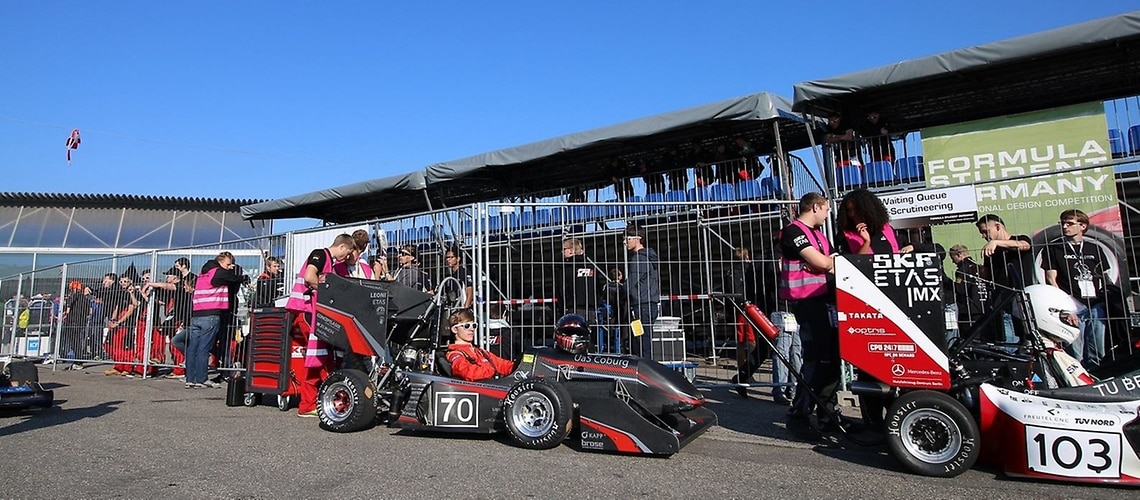 Baden-Württemberg, 08-02-2015
The Formula Student Team from Coburg University managed to capture 5th spot in the international contest at the Hockenheimring and so finished as the second-best German team.
This year, the CAT Racing Team competed with "C-15 Manul", a vehicle it had designed and constructed itself, against 70 teams from 35 countries. Apart from rivals from Germany, there were further teams from China, the U.S., Canada and all over Europe.
The competition consists of a total of 8 static and dynamic disciplines. The static disciplines include an assessment of the design, business plan and cost structure of the project.
The dynamic disciplines comprise the acceleration contest, a lateral acceleration test, an autocross course and an evaluation of energy efficiency. The winner at the end is the team with the best all-round package of design, racing performance, financial planning and sales arguments.
The team's student leader Johannes Lehner is delighted at the success: "The contest at the Hockenheimring is now the most prestigious international race. We turned in a great team performance."
To prove itself outside Germany as well, the CAT Racing Team will take part in the Formula Student Austria from August 10 to 13, 2015, and in Formula Student Spain from August 27 to 30, 2015.
We wish it every success!