Nuremberg
HC Erlangen also wins the second derby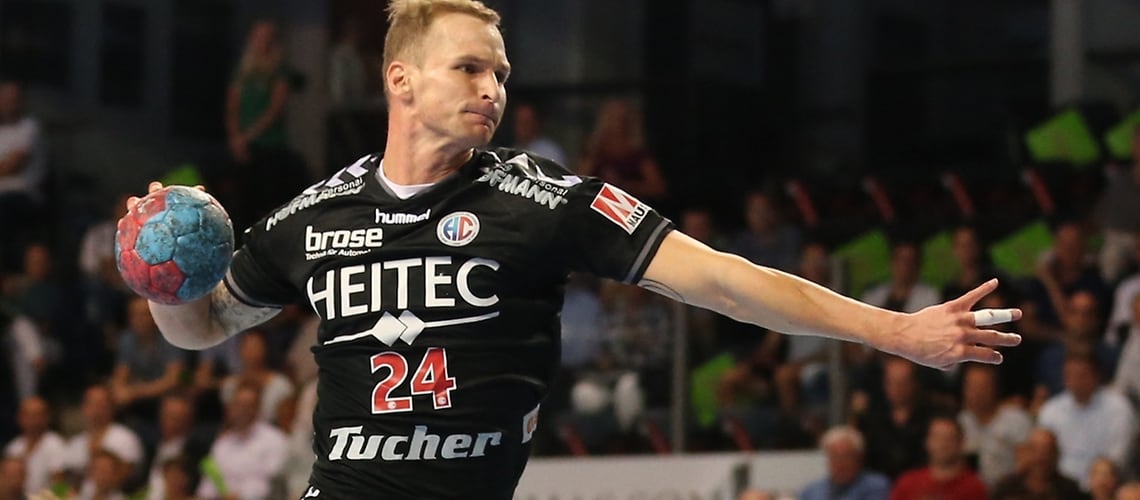 Nuremberg, 11-01-2015
The team of Head Coach Robert Andersson defeated the Wolves from Rimpar by 26:22 (11:8) yesterday evening and so have yet to drop a point at home in the Nürnberger Versicherung Arena.
It was the handball evening the region had hoped for. Once again, more than 3,000 handball fans flocked to Nuremberg's southwest to experience the second Franconian derby in the space of a fortnight. The home side from Central Franconia was very compact in defense in the opening spell, hardly let its opponents from Lower Franconia unfold their skills, but was not always able to capitalize on its chances on the break. DJK Rimpar, who traveled to Nuremberg with three victories under its belt, exuded confidence and was able to keep the encounter tight until five minutes before the break. Two goals from Sebastian Preiß and Jonas Link put their side 3 ahead at half-time.
Things were not much different after the break. Spurred on by its frenzied fans, HCE Erlangen led all the way. The visitors from Lower Franconia were not to be shaken off and always kept within striking distance thanks to their fast combination play. The Franconian derby was decided in the final five minutes. It was then the individual class of HCE's players that gave it the win.
There is a break in league action due to international games this weekend. HC Erlangen's next game is on the road on November 14 in Springe, where it aims to extend its winning streak of five games.
Robert Andersson commented: "I'm very happy that we also won the second Franconian derby. My team showed its class today against a strong Rimpar side, especially at the death."