Nuremberg
HC Erlangen beats Minden 26:22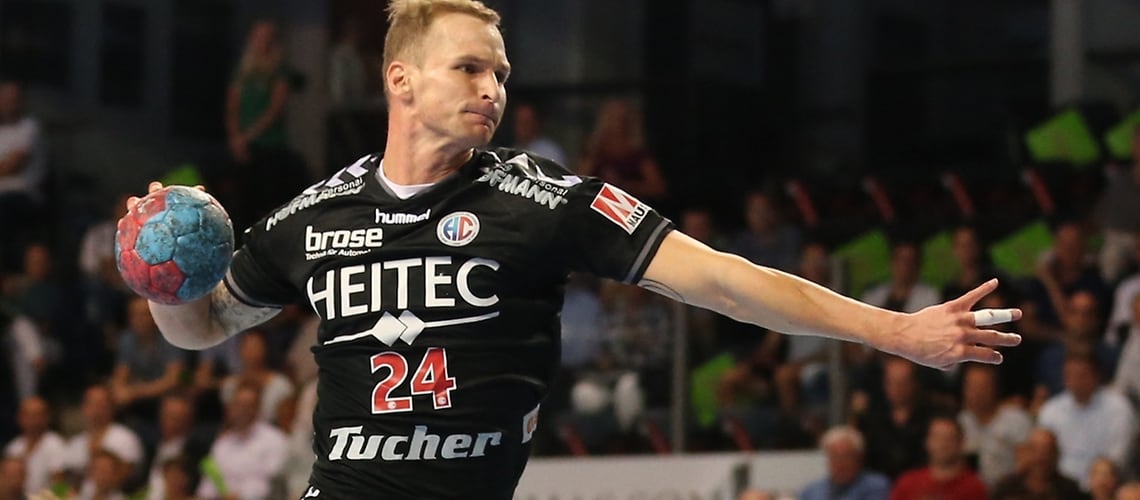 Nuremberg, 12-06-2015
Just under 4,500 Franconian handball fans flocked to the Nürnberger Versicherung Arena yesterday afternoon to watch the absolute top encounter in the second division. And both teams used the ambience to give the crowd a game that was worthy of the first division.
Neither team was able to open up a gap in the first 30 minutes. Both defenses were very focused, while Huhnstock and Sonne between the posts demonstrated what very good goalkeepers they are and the offenses found it difficult to penetrate. The lead kept on changing hands and both sides showed that the other clubs will have to contend with them if they want to gain promotion to the top flight. A strong 5-goal run by HC Erlangen put the home side in front shortly before half-time. However, the visitors from Minden were able to tie the scores by the break.
In the second half, the HCE got a grip on Christoffer Rambo, who had produced a strong performance in the first 30 minutes. New signing Tobias Rivesjö showed right away that he has strengthened the team in the central block, while the Link brothers were in top form in offense. The younger of two players from Bavarian Swabia kept on finding the right mix between finishing moves himself and setting up his teammates. His brother Nikolai, his side's top scorer with seven goals, gave Minden's goalie few chances to stop his shots. The league side from Franconia ultimately ran out winners by the deserved margin of 26:22 against a Minden side that had been undefeated going into the game.
The HCE now travels to fourth-placed Aue this Saturday. 4,500 spectators got behind the top club from Franconia and spurred it to victory today. And this weekend at least 250 fans will accompany their team to the Erzgebirge region.
Robert Andersson, Head Coach of HC Erlangen, commented: "I'm very satisfied with how my team played today. We managed to win this top game in front of our great home crowd, but this victory was a bonus for us. What counts is what happens in Aue next Saturday."