Nürnberg
HC Erlangen defeats Coburg 26:24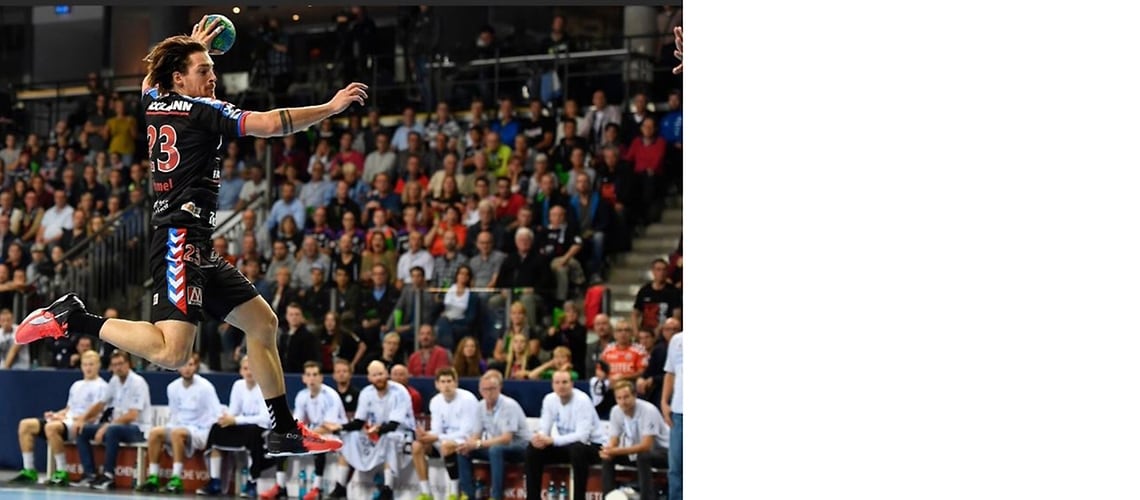 Nürnberg, 12-11-2016
It was the feast of handball that the persons in charge of HC Erlangen had wanted before the Franconian derby between the HCE and HSC 2000 Coburg. More than 8,000 enthusiastic, loud and emotional fans from Franconia had flocked to the Nürnberger Versicherung Arena to watch the first game between two Bavarian clubs in the "world's strongest league" for almost 30 years.
That special atmosphere that is typical of a derby could be felt before the encounter. There was a palpable tension and excitement in every corner of the arena and both sets of fans were trying to fire up their team as vociferously as possible before the throw-off. When the two referees blew their whistles at 7 p.m. to start the Franconian derby, the fans were in for a treat that makes this wonderful sport what it is. The two local rivals put up a tough fight against each other from the outset, impressed with two very solid defensive ranks and inspired the crowd with attractive goals. HC Erlangen was able to put its stamp on the game from the throw-off, dictated the play and soon put three goals between it and the visitors from Upper Franconia. The HSC, who defeated Bergischer HC last weekend to move off the bottom of the table, came back into the encounter and never really let the HCE pull away. As a result, both teams went in at half-time with the score at 13:11. The run of play changed little after the break. Erlangen always found the right reply to Coburg's attacks. Nikolas Katsigiannis, who has been in outstanding form for weeks, kept on setting the ARENA alight and the HC Erlangen's wings, who were out of sorts in Magdeburg, were crucial factors in ensuring HSC 2000 Coburg was never able to equalize, let alone take the lead. Martin Stranovsky, who also did not miss a shot from the seven-meter penalty spot, and Ole Rahmel ensured with their combined haul of 15 goals that it was again the more than 7,500 HC Erlangen supporters who transformed the Nürnberger Versicherung Arena into a madhouse at the end.
The victory against HSC 2000 Coburg means that HC Erlangen is currently ninth in the DKB German Handball League with 14 points and one matchday left in the first half of the season. The club from Central Franconia visits the German champions Rhine-Neckar Lions this weekend, then plays its final home game of a successful 2016 in a festive atmosphere at the traditional BLACK NIGHT against SC DHfK Leipzig on December 21.
Robert Andersson commented: "It's really great to have the honor of playing in front of the fans in this arena every fortnight. We again kept our nerve strongly today and, apart from the opening spell, did not let the atmosphere get to us. We've come away with two really important points."