Nuremberg
HC Erlangen defeats HC Empor Rostock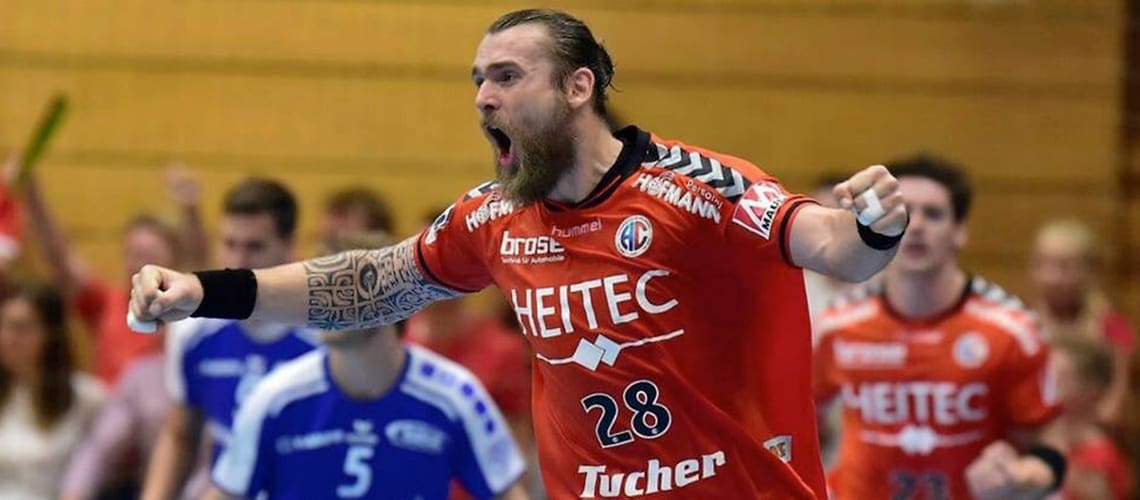 Nuremberg, 08-26-2015
Following the deserved victory in the season opener in Neuhausen, the team of Head Coach Robert Andersson trounced HC Empor Rostock by 34:18 (16:8) at home in the Nürnberger Versicherung Arena.
The HCE had carved out a 4-goal lead after just 15 minutes and dominated the game as it liked. Captain Pavel Horak and Martin Stranovsky set the pace and Nicolai Theilinger and Ole Rahmel increased the gap to 16:8 by half-time.
The game became even more one-sided after the break. HC Erlangen did not loosen its grip and even stepped up a gear. The visitors from Rostock were no longer able to put up any resistance and the HCE managed to score easy goals on fast breaks. Strong and tight defending, coupled with a Mario Huhnstock in fine form, ultimately created the platform for a completely deserved win, even by such a wide margin. The top scorers for Erlangen were Ole Rahmel and Nikolai Link with six goals each.
Robert Andersson commented: "We did a lot of things right today. It was important that the players kept the pace up after the break and didn't slacken their efforts. We've started the season with two wins, so we can be satisfied."
HC Erlangen: Stochl, Huhnstock – Theilinger (3), Link J. (1), Herbst (1), Nienhaus (1), Heß (5), Djozic, Bissel, Rahmel (6/1), Stranovsky (4), Horák (4), Link N. (4), Thümmler (3);
Robert Andersson's team now has ten days to prepare for the away game against VfL Bad Schwartau in the Hansehalle Arena on September 5.