Flensburg
HC Erlangen loses season opener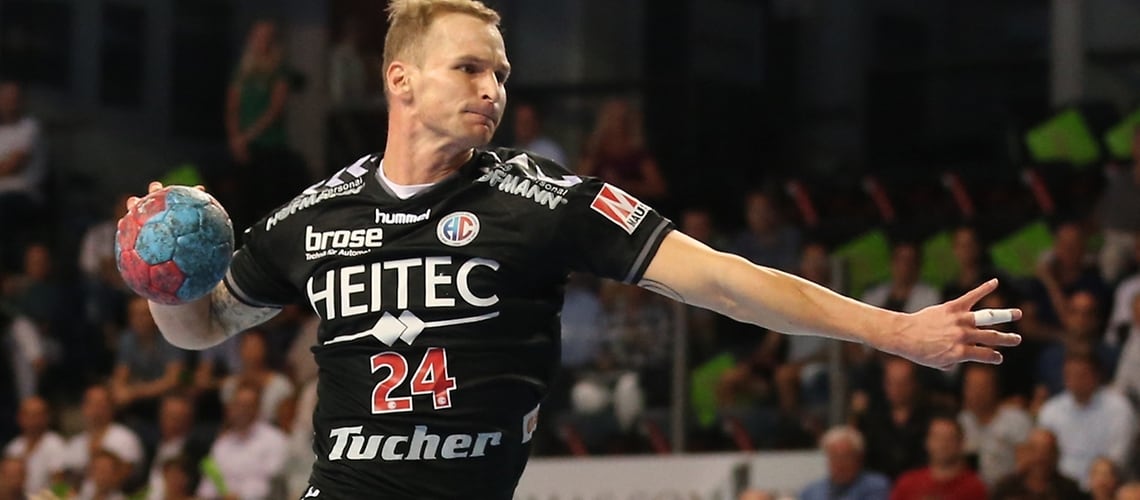 Flensburg, 09-03-2016
The team of Head Coach Robert Andersson lost to last year's runners-up SG Flensburg-Handewitt by 23:35 (11:17).
The club from Franconia, newly promoted to Germany's First Handball Division, found it difficult to get into the game. The home side's extremely agile and attentive defending hardly let HC Erlangen unfurl its attacking skills and Flensburg mercilessly punished the visitors' slight mistakes in the opening. As a result, this top-class side led 6:1 after just a few minutes. It was the finishing that made the difference between the championship favorite and the league newcomer. Whereas Erlangen failed to score after putting together good attacks, SG Flensburg-Handewitt repeatedly displayed great determination, especially from the backcourt, and so steadily stretched its lead. The outstanding player in the entire game was Matthias Andersson, who was as if possessed in Flensburg's goal. HC Erlangen went into the dressing room in the FLENS-ARENA at half-time trailing by six goals.
The more than 100 Erlangen fans who had made the trip and got behind their side vociferously for the whole 60 minutes hoped to see the HCE stage a comeback after the break. However, last season's runners-up picked up where they had left off. Three goals in succession extended the gap to nine. Despite that, the newly promoted club did not give up at any time and so produced the spirited performance its head coach had called for last Thursday, when Andersson said that brains and passion would be what were needed. The team of Ole Rahmel and Martin Stranovsky, Erlangen's top scorers on the afternoon with five goals apiece, finally succumbed to a top-class team from the "world's strongest league," one that was ready at the right time, perfectly prepared and very closely-knit.