Melsungen
Melsungen is still a poor hunting ground for the BHC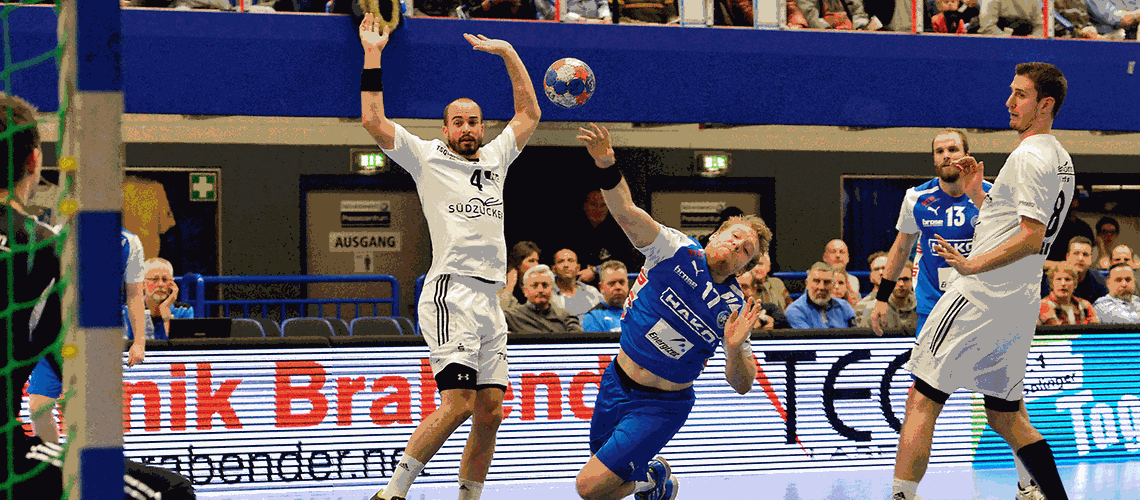 Melsungen, 12-13-2014
Bergische Lions conceded forty painful goals to suffer a clear 40:28 (23:12) defeat against MT Melsungen in the Rothenbach Hall in Kassel and so have now lost three straight games for the first time this season.
Both teams started the game at a fast pace, but the home side exploited that better to go 8:4 ahead after 10 minutes. Before that Björgvin Pall Gustavsson, who prevented the lead from being even higher with a number of strong saves in the course of the first half, had stopped a seven-meter penalty from Michael Allendorf and a ripping shot from the backcourt by Philipp Müller. When shorthanded after Arnor Gunnarsson had to sit out a penalty, the Lions reduced the deficit to 8:5 in the 12th minute thanks to a goal by captain Szilagyi and, after stopping a second penalty from Allendorf, Gustavsson thwarted Hildebrand's effort from the wing and so kept a clean sheet during the two minutes. With the score at 16:7 in the 21st minute, the BHC's Head Coach Hinze called his second timeout, but his team did not find the right key to unlock the other side's defense up to the break and so only put 12 goals on the board by half-time, whereas Melsungen increased its haul to 23 to take an eleven-goal advantage in with it at half-time.
Keeping the margin of defeat within reasonable bounds – that was the only order of the day in view of the wide deficit at half-time, especially since the home side did not give the impression that it wanted to keep its fans on tenderhooks. And as in the home encounter against Friesenheim, the handicap from the first half proved too great for the Lions. By the 40th minute the score was 27:18, but the BHC did not give up. Its goalkeeper Gustavsson was again able to demonstrate his qualities as a penalty saver in the second half, even when he "only" put Momir Rnic off in the 43rd minute and his seven-meter penalty hit the bar – the Icelandic international was to remain the Lions' best player throughout the game, despite the clear defeat.
Despite putting on a passionate display borne of anger up to end, the visitors were not able to prevent the home side adding a 40th goal, much to the jubilation of the 2,567 spectators in the Rothenbach Hall.