Bamberg
Brose Bamberg captures tenth Euroleague victory on Banchi's home debut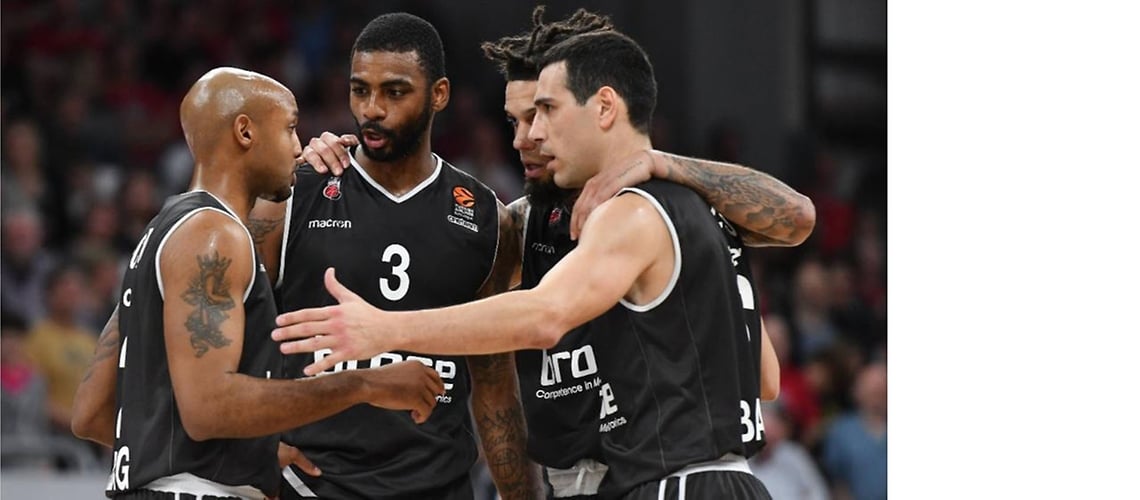 Bamberg, 03-15-2018
The home debut ended in success for new Head Coach Luca Banchi. German champions Brose Bamberg notched up their tenth Euroleague win of the current season by defeating Anadolu Efes Istanbul by 88:79. That means Bamberg already has as many victories in Europe's top club competition as last season.
The German champs' upward trend is unmistakable. They are playing more flowing basketball again under Head Coach Luca Banchi, who gives his players greater freedom on court and sometimes even lets them act in offense more according to their instinct and experience instead of strictly dictating systems and moves. Banchi also divided up the time his players spent on court well, so that all key players are fit for the important German league duel against Würzburg on Saturday. The only bitter pill after the Euroleague win against Istanbul is the injury to Luka Mitrovic. The Serbian player, who had only just recently returned from being out three months through injury, twisted his knee. He initially continued for a minute after a short break to be treated, but was no longer put on after the break.
Bamberg trailed in the opening, as Anadolu capitalized on a number of steals to move 8:15 in front. It was then that Bamberg proved what versatile shooting options it has. Nikos Zisis, Dorell Wright und Augustine Rubit equalized for Bamberg with six, six and five points respectively to tie the score at 22:22 at the end of the period. Daniel Hackett and Dejan Musli then turned on the heat, scoring all their shots to put their side 38:30 ahead to the roars of the home fans. Anadolu struck back to make it 42:41, but then Nikos Zisis, who is back to strong form, made it 44:41 at half-time.
The second half began just how the Bamberg's fans would have wanted. Their side only allowed difficult shots at the back and stole the ball twice, produced fast combinations in offense and found a free man. A slam-dunk by Radosevic, a bucket from downtown by Wright, a lay-up by Rubit, and the next three from Hickman produced a run of ten points without reply in the space of 150 seconds to put their side 54:41 in front. The two top scorers Leon Radosevic and Dorell Wright (15 points apiece) then added a string of buckets, as the lead grew continuously to 17 points shortly before the end of the third quarter (67:50). In the final period, Bamberg reduced its intensity a little to conserve strength. Istanbul crept closer point by point, but Bamberg always had an answer, in particular through Augustine Rubit or Daniel Hackett, and ended up capturing a secure tenth win in the Euroleague.