Braunschweig
s.Oliver Würzburg wins nail-biter at Basketball Lions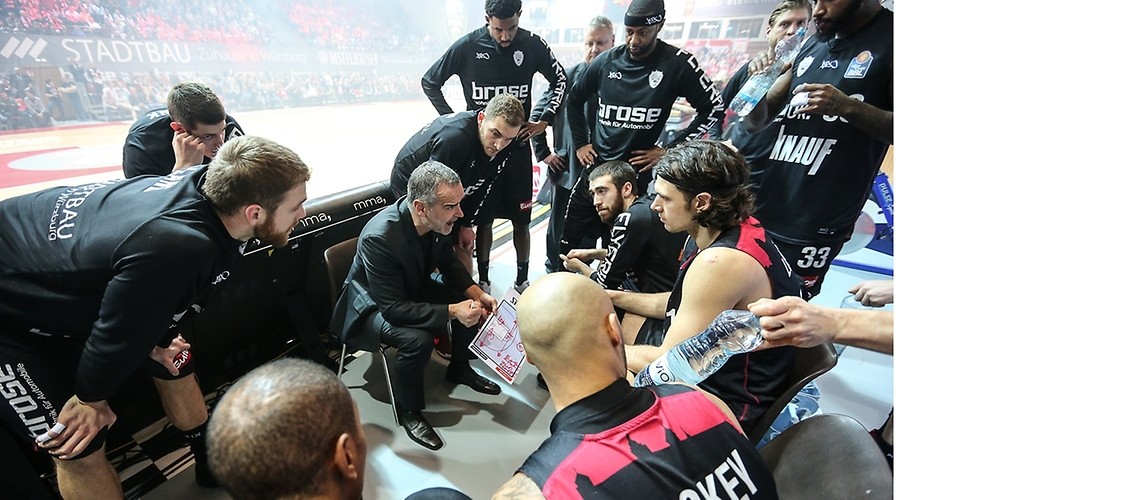 Braunschweig, 04-23-2017
s.Oliver Würzburg has finally won a game on the road again for the first time in almost five-and-a-half months: On the 32nd matchday, the club from Lower Franconia narrowly defeated Basketball Lions Braunschweig by 67:66 (35:29) on Sunday in the duel of the former German national coaches Dirk Bauermann and Frank Menz. With just under two seconds left in an eventful and exciting encounter, Lamonte Ulmer drained the decisive jump shot to give Würzburg its first away win since November 11, 2016, in Vechta.
"We were on the ropes now and again today, but we kept on our feet. My team believed in its ability to make the big points, even in close games. Now we'll do all we can to win our last two home games against Jena and Bayreuth in front of our great fans in the s.Oliver Arena," said Head Coach Dirk Bauermann after the game in front of a crowd of almost 2,500 spectators in Braunschweig's Volkswagenhalle. From the tip-off, they saw a game with many ups and downs on both sides – the momentum switched frequently, as a result of which the lead changed hands eleven times and the encounter was tied on five occasions.
The 2016/2017 season ends for s.Oliver Würzburg with two home games this weekend: Science City Jena visits the s.Oliver Arena on Friday, April 28 (tip-off: 8:30 p.m.), after which medi bayreuth will prepare for the playoff quarter-final in the Franconian derby on the 34th matchday on Monday, May 1 (tip-off: 3:30 p.m.).