Piancavallo
Stoschek/Hawranke: Winners in their class and second in the group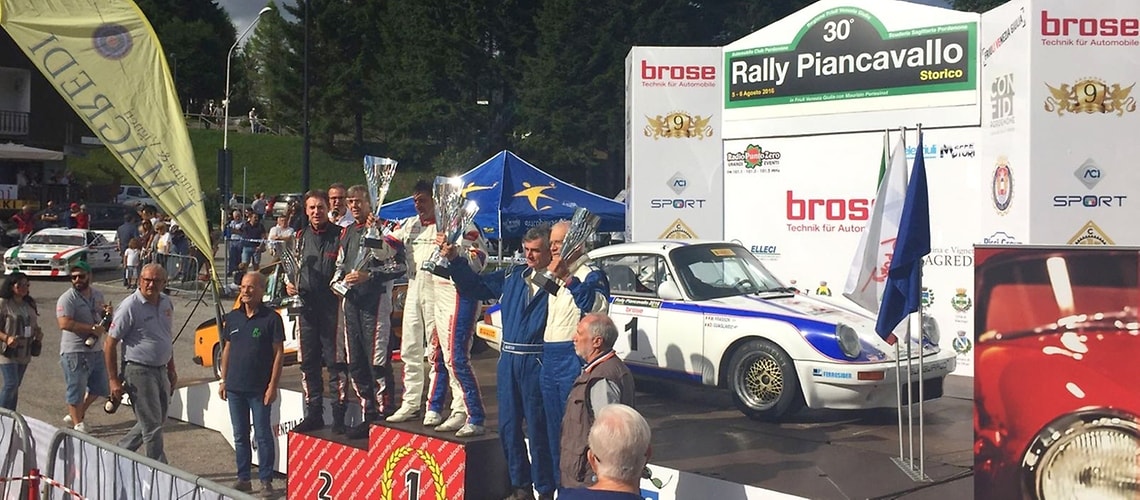 Piancavallo, 08-05-2016
Michael Stoschek (Ahorn) and Dieter Hawranke (Kassel) were once again the only foreigners to line up for the Piancavallo Rally in den Dolomites near Pordenone. The in some cases extremely winding, narrow routes in the foothills of the Dolomites in Friaul demanded a lot of man and material.
The Brose Motorsport team used the 1973 BMW 2002, which was constructed in 2008, for the first time. The rally car has a new 16-valve engine that has 240 hp and was built by the Freilassing-based BMW tuner Schnitzer over the past two years.
Six trials over 78 kilometers had to be driven in best time in the rally over a total distance of 354 kilometers. On the Friday evening, two trials were driven on damp roads following severe storms and heavy rain on the afternoon. The Brose team was on rain tires and finished the first day as leaders in its class and 8th overall.
On the second day, the sunny Italian weather returned with temperatures almost touching 30 degrees. The new engine performed without hitches, much to the joy of the Brose Motorsport team – a technician from Schnitzer had even come specially to support it and the Brose Service crew of Brasch/Fischer. Stoschek/Hawranke moved up to 7th overall on the dry trials and defended the lead in their class.
Michael Stoschek will present the BMW 2002 with its new engine at the Oldtimer Grand Prix on August 13 and at the Salzburgring Classics on August 27, 2016.