Tokyo
WTCC: Tiago Monteiro remains with Honda in 2016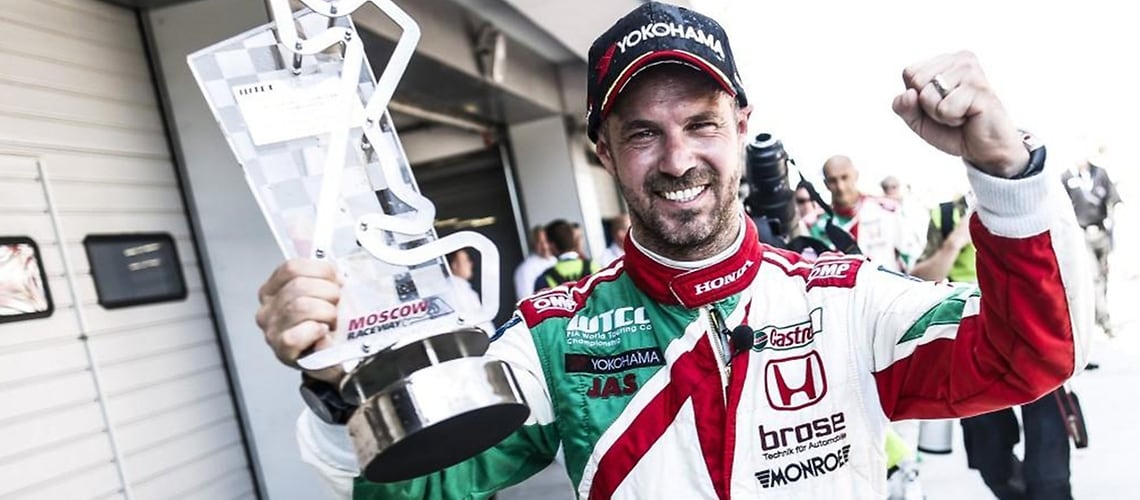 Tokyo, 01-13-2016
Tiago Monteiro had the great pleasure of confirming that he will be behind the wheel of a Honda in 2016 as well. In the coming season, he will again line up in the World Touring Car Championship for the Honda Racing – JAS Team. With two wins, including a victory on Honda's home turf in Japan, and many other places on the rostrum, the Portuguese pilot, who is sponsored by Brose, was able to post his best-ever performance in a season in 2015, finishing fifth in the drivers' championship.
Monteiro, who started driving for the Japanese car-maker in December 2012, has since been a key component of the Honda team's formula for success and looks forward to continuing the partnership: "I'm very happy to be continuing my collaboration with Honda. We've achieved a lot together and made great progress with the car in the past years," states Monteiro, "Everyone's worked extremely hard over the winter to make the car even faster. The competition will be incredibly fierce this year, but I know I can rely on the entire team and am embarking on the new season with a lot of motivation," adds Monteiro.
Monteiro will be flanked by two new teammates this year: the 2012 champion, Rob Huff, will strengthen the Honda team and Norbert Michelisz will also be behind the wheel of a Honda.
The first race in the WTCC season is to be held in Sochi on March 20.
We look forward to exciting races and wish the team every success in the upcoming season!