Vila Real
WTCC: Tiago regains the lead in the drivers' championship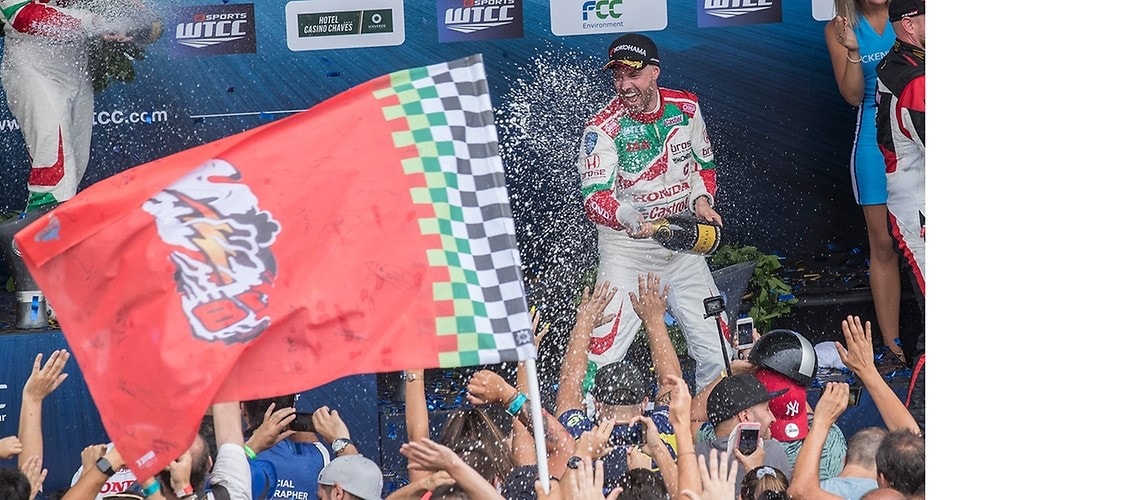 Vila Real , 06-25-2017
Tiago Monteiro is back in top spot in the overall standings in the World Touring Car Championship (WTCC). The Portuguese pilot, who is sponsored by Brose, recaptured the lead he was forced to surrender four weeks ago on the Nürburgring thanks to two placements on the rostrum on his home turf in Vila Real. "I have to thank my team for preparing such a good car for me this weekend," said a delighted Tiago about his magnificent performance in front of his home crowd.
After coming fourth in qualifying, Tiago started the Opening Race from seventh on the grid and so did not have all that great hopes of finishing among the leaders. "It's very difficult to win if you don't start from the front row on a track like Vila Real," said the 40-year-old driver. Yet Tiago got off to a dream start and was able to move up to fourth after the first few bends on the street circuit.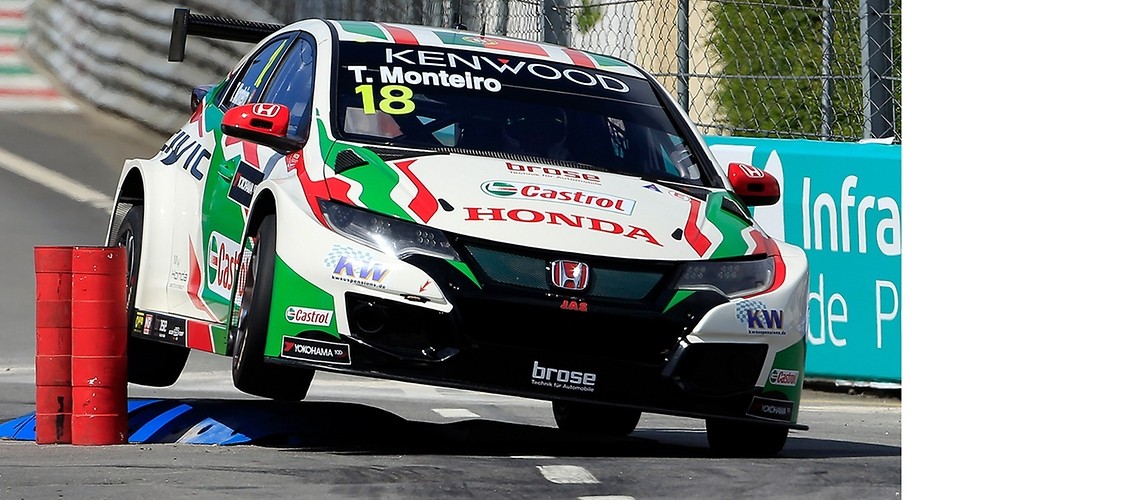 Tiago enthusiastic about the new joker lap
The ex-Formula 1 pilot made two more places good by completing his joker lap at a tactically clever juncture. This element, which was adopted from rallycross and used for the first time in the WTCC on the Portuguese track, created even more excitement on its premiere. Every pilot must drive a lap on a slightly modified and slower route during a race, which costs them about two seconds in time.
Even before the new concept was premiered, Tiago was convinced that it will enhance the series. "It's great when you try out new ideas so as to create more show," said the Honda pilot. Although he did not manage to win the Opening Race, he crossed the line in second behind the Moroccan Mehdi Bennani (Citroen) – a result only few of his passionate compatriots alongside the track would have thought he could achieve.
Tiago captures a place on the rostrum twice
And it was not to be the only placement on the rostrum for the local hero. In the Main Race, he benefited from the fact that Rob Huff (Citroen) in second suffered a miserable start and dropped far back. As a result, Tiago moved up from fourth to third and was able to end the Main Race on the rostrum again. It was won by his teammate Norbert Michelisz, who had lined up in pole position and defended his lead commandingly for a start-to-finish victory.
"I'm over the moon about my two podiums and so about regaining the lead in the drivers' championship," said Tiago, who now embarks on the second half of the season with a four-point lead over his closest pursuer Thed Björk (Volvo). It commences in three weeks' time with the two races in Termas de Rio, Argentina. We wish Tiago every success again.